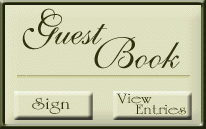 This page was last updated: December 1, 2018
-----1-Harman Janse Lubberdinck Van Borculo (1626-1672) M. Willemken Warners Elderinck                    

         -----2-Willem Harmense Barkeloo (1666-1738) M. Maria Corteljou 

             -----3-Harmanus Barkeloo (1705-1752) m. Sarah NeviusTerhune (1710 - 1760)

                      -----4-Margaretta Barkeloo (c.1732 - c.1755) m. Casper Cropsey (c. 1730 - 1843)

                               -----5-Lt Hermanos Barkaloo Cropsy (1753 - c. 1830) marriage 1. Anne Couwenhoven

                                                                                                                                  marriage 2. Elizabeth C. Rezeau

                                                                                                                                  marriage 3. Mary ?  

                                       -----6-Jacob Rezeau Cropsey (1801 - 1897)

​   

Lt Harmanus Barkaloo Cropsey

              (1753 - 1830)

Harmanus was the great-great grandson of Harman Janse Lubberdinck and served during the Revolutionary War  as a Lieutenant in the Kings County, New York Militia . 

He took part in the Battle of Long Island where he was taken prisoner and confined to the notorious British prison ship "Jersey" which was anchored in New York Bay. According to the story he befriended an English guard there who allowed him to jump ship and escape. Harmanus was married three times died at the age of 77.