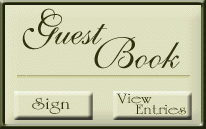 This page was last updated: November 30, 2014
James was a farmer and a weaver. He was born near Gettysburg, Pennsylvania and died at Pearl City, Illinois.

He married Anah Metlin on January 30, 1817. Family stories suggest that Anna's father Patrick,  was adamantly against the marriage. None of their children ever carried his name. Patrick was a Revolutionary War hero having served at 
The Battle of Brandywine in 1777. 
Records show that James was elected to the post of Constable of West Buffalo Township in Union County, Pa in 1835.

In 1848 James and the bulk of the Pennsylvania Barklow's moved to Illinois.

Records also show that James was blind for at least the last twenty years of his life.

His wife Anah, emigrated with a large part of their family to the state of Oregon  in 1872.

James Barklow (1790 - 1860) 

              -----1-Harman Janse Lubberdinck Van Borculo (1626 - 1672)

                      -----2-Willem Harmense Barkeloo (1666-1738) 

                              -----3-Jacques Barkelow (1698-1780) 

                                      -----4-William Barkelow (1726-1791) 

                                              ------5-James W. Barkelow(1753-1834) 

                                                        -----6-James Barklow (1790 - 1860) 

                                                                          -