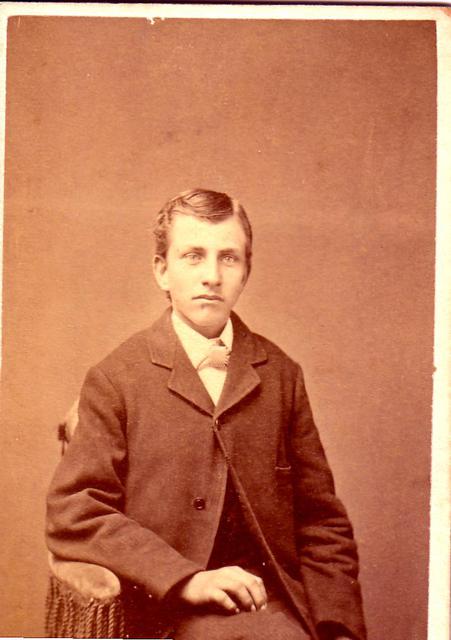 THE DIARY OF EDWARD JOSEPH BARKLOW

                                            (1867 - 1959 )

by Jim Barklow, Concord, NH

This page was last updated: April 18, 2010
When I was a boy in my early teens I began to wonder exactly where the Barklow family came from. In those days few of my family or friends knew anything of the Barklow heritage beyond their own grandparents. When I questioned my grandfather he remembered being told by one of his grandparents of incidents which took place in Whales -- so I knew there was a trace of Welsh in our ancestry.                         

Many years later when I was living in Red Oak, Iowa I got a thrill when I received a letter from an E.J. Barcalo of the Barcalo Manufacturing Co. located in Buffalo, New York. Just how he got my name I have never learned but his object was to find out what I knew about the origins of the Barklow family. The information he related to me was obtained from a book entitled "The History of Bucks County Pennsylvania" and it shed considerable light on the origin of the Barklow family in America.

About the year 1662, two brothers, William Janse Van Borcelo and William Janse Van Borcelo, together with their wives and children emigrated from the little hamlet of Borculo located in the Duchy of Zutphen, a province of Gelderland in the United Netherlands. The families relocated near the Dutch settlement of New Amsterdam which is today New York City. In 1666 William apparently married a lady by the name of Elizabeth Jane Claesson and in the years that followed their family moved to Bucks County in the state of Pennsylvania.

The prefix "van" in the names of our ancestors meant "from" and referred to their places of origin. Early Dutch immigrants were apparently directed to register their names in this way so as to avoid confusion. In any case, as the years went by the prefix was dropped and different versions of the name began to appear. In the 1900 census there were more than 1700 individuals listed, all of which used some variation of the original Borculo surname. You can find Bartlow-Burklow-Burkulow and some 315 Barklows. When the Gerlach-Barklow Company was founded in 1907 and its name appeared on calenders all across the United States I was surprised at how many letters I received from "Barklows"

MY GRANDFATHER

Just when the Barklow tribe settled in central Pennsylvania I have never learned. My knowledge of the family begins with my grandfather William who was born on the fifth day of October 1817. His father was James Barklow who had four other sons as well. They were John, David, Samuel and James. In addition there must have been a daughter whose name I don't recall but who eventually married a Hixon.

William must have been an educated man since he became a school teacher. At that time many of the citizens of central Pennsylvania were German and spoke this language in their homes. Since William was of Dutch extraction, he must have found it necessary to learn German so that he could get along in school.

In his early twenties William became captivated by the charms of a young girl of eighteen and a wedding soon followed. The bride's name was Lydia Klingamann.

MY GRANDMOTHER

In an old family bible I discovered that Jacob Breyrogel was born in 1748, four years after his family emigrated from Germany and settled in Pennsylvania. Jacob married and fathered eight daughters and three sons. The youngest daughter Lydia, married Jacob Klingamann and to them were born six children, all of which were daughters. The youngest was named Lydia who became my grandmother. She was born on February 21, 1823

Lydia's father met his death through an accident when she was only four years old. Her mother, not being able to take care of her properly, farmed Lydia out to a neighbor. She never had a chance to go to school and, since her family was German, she did not learn English until she was eighty years old. I have often wondered why her husband didn't teach her how to read and write. All through her married life he would read to her himself. It was not until after his death, when she was seventy-five years old, that she taught herself how to read the local newspaper.

William and Lydia were married on August 18,1841 in Mifflingburg, Center County, Pennsylvania. Lydia's wedding dress was made of flowered silk. She probably paid for the material and made the dress herself. Up to the time I left home she still had fragments of her wedding gown.

ON TO ILLINOIS

There seems to have been considerable travel westward during the first half of the nineteenth century. Many Americans at that time apparently felt that the unlimited space and inexhaustible resources of the west promised them a life of greater dignity and abundance. Evidently the Barklow family shared this western dream. In 1845 they loaded their few belongings into a light wooden wagon drawn by a blind horse and began a journey that was to take them across Ohio and Indiana to the fertile farmlands of northern Illinois.

The journey must have been long and treacherous, for at one point in the trip their old blind horse was lost in a prairie fire. Once in Illinois, they bypassed Chicago which looked to them like an unattractive mudhole, and continued on to Stephenson County (est 1845). Here, in Loran Township, some twelve miles west of Freeport , they found what they were looking for - a live spring of cool sparkling water with wood not too far away. Two miles north was a grist mill, a country store, a post office and a blacksmith shop. It was an ideal location for the future Barklow homestead.

THEIR FIRST HOME

When my grandparents arrived in Illinois their total savings amounted to just one twenty dollar gold piece. Although they needed fifty dollars to purchase the forty acres of land they had selected, a "kindly" neighbor loaned them the required amount - at twenty percent interest !

Building a home in those days was a formidable and time consuming task. I have wondered how they got their logs to the building site, but their neighbors probably helped. At first the task was hampered when grandfather came down with the ague, a type of malaria. He was plagued by chills and fever which kept him in bed much of the time. But eventually the house was completed. It consisted of an upstairs, downstairs, and a makeshift cellar. Later, a roomy kitchen, dining room and sitting room were added. My grandfather purchased young steers and patiently broke them to the yoke developing efficient ox-teams. He was then able to sell them at a price which showed enough profit to pay off the original loan on the land.

A GROWING FAMILY

William and Lydia had eight children. Two were born before the move to Illinois. Their first child James Oliver, was born on August 7, 1842. His brother Calvin was born on December 10, 1843. The year following their arrival in Illinois, William Barklow Jr. was born. He was followed by Mary Catherine on February 24, 1849; Sarah Elizabeth on August 24, 1850; Hiram on August 15, 1855; Jacob Harris on February 10, 1860; and lastly, Anna Jane, on September 22, 1862.

As the family grew and prospered, additional buildings were erected. A granary was built over the spring which served as a fine milkhouse. Crocks of milk, cream and butter could be set in the cold water and stored. Another building was constructed which was called the wash house. In later years it was used as living quarters for newlyweds. At one end of the wash house a bake oven was built. It was made of brick with a roof constructed from lumber and shingles. In 1860 a substantial barn was added which was painted a reddish brown. This building is still in use as of this writing (1954). The present owner, Glenn Barklow, has turned it into a series of dairy barns.

PIONEER DAYS

Just when the cook stove that I knew as a small boy was acquired, I never learned. I do know however, that they had such a stove since I began to learn my ABC's from the raised letters on it which spelled the name of the manufacturer.

In the early days my grandmother Lydia made all the clothes for the family. I distinctly remember two spinning wheels which were part of her equipment. One was small, worked with a foot treadle and was rather artistically finished. The other was a plain affair with a high wheel used, as I remember, to wind the yarn into skeins. One of my early jobs was to hold a skein of yarn in my outstretched arms while someone else would wind the yarn into balls.

I believe that my grandmother also wove the yarn into cloth, but I never saw that operation. Eventually the job of sewing the clothes for the family was lightened with the invention of the sewing machine. As a child I distinctly recall the old Singer sewing machine which remained in active use for many years.

The only source of light for the home were tallow candles. To make them, a whisk of cotton was placed in a metal dish upon which tallow or lard was melted. The end of the cotton hung over the edge and was lighted. Later, after petroleum was discovered and turned into kerosene, we had a kerosene lamp -- only one -- and candles were no longer necessary.

For some reason an orchard was never planted. There were a few apple trees in the area, and a clump of cherry trees, but much too close together to bear well. Until I was six years old, in 1872, we had no privy. Chamber pots were used by the women and the boys went to the barn. Of course there was a large garden with lots of current bushes.

Once my grandfather was settled on the farm he was able to buy 120 more acres and added it to his original forty. Within a short period of time he was joined by his brother James who purchased eighty acres across the road from the farm. For years that particular crossroad was known as "The Barklow Corners".

MY GRANDFATHER BECOMES A BUSINESSMAN

In the years that followed William seems to have prospered very well. Evidently he had visions of becoming a businessman, for he decided to move to Lanark, then a thriving village some ten miles north of the farm. There he built a substantial home, erected two warehouses and went into business as a grain and lumber dealer. Meanwhile, the farm was being managed by his two eldest sons, James and Calvin.

It was during this time that the Civil War broke out. Just how Jimmy and Calvin escaped the draft I have never learned. Calvin was probably too short. When William Jr. became old enough to be drafted he either enlisted or was drafted, however he never served outside of the state of Illinois.

It was also during this period that Jimmy and Calvin decided to go adventuring. Of course, it was long after the discovery of gold in California, but they traveled there anyway. In his later days Calvin would entertain his friends with vivid accounts of his contacts with Indians. Eventually they disposed of their wagon and team and returned home by way of Panama.

Upon his return to Illinois Calvin came down with the smallpox. Two of the children in the neighborhood died of the disease and Calvin barely escaped.

BEGINNING OF A RAMANCE

Among the businessmen of Lanark was a young Jewish boy in his late teens by the name of Joseph E. Hess. His parents had immigrated from Germany to the United States in 1845. Like many others they did not want their boy to serve in the German army. Just how Joe became such a successful businessman at his young age I never learned.

It is not surprising that Mary Catherine was attracted to Joseph and he to her, though at that time she was barely sixteen. The date was April 15, 1865, shortly after the news had been received of the tragedy that took the life of Abraham Lincoln. The town was in deep shock. The streets of the village were crowded with concerned citizens. Joe and Mary however, were more interested in each other than the tragedy and quietly slipped away from the crowd.

The family moved back to the farm that spring of 1865 and spent the winter there. In fact, a year or two later, they returned to the farm permanently.

AN AUTOBIOGRAPHY

I was born, so I was told, on January 16, 1866 in the log house built by my grandfather Barklow some twenty years before. My advent must have been something of a shock to the neighbors since my mother, not yet seventeen, was not married to my father, the young merchant mentioned above. In his defense it must be said that he tried to make an honest woman out of Mary through marriage. Unfortunately - or perhaps not so unfortunately - my Uncle Calvin, who had considerable influence in the family, did not allow the relationship to continue. So the possibility of marriage was dropped and within a few years Joe disappeared from the community. I never did learn the details of my father's departure, but I do know that he left a sum of money which was kept for me until years later. While I was certainly too young to appreciate his gift, my grandmother kept for years some of the baby clothes he had supplied. I have a very faint recollection of a time -- I was perhaps three years old -- when there was a stranger who had come to visit and I must have wondered if it wasn't my father, probably paying me a last visit before he left the community.

I have often wondered if a doctor was called to officiate at my birth. My grandmother had given birth to eight children of her own, so i imagine that if the occasion demanded it, she must have been able to do all that was necessary. In any event I came through the ordeal without any trouble.

Fortunately for me, I was a healthy baby. consequently, it was not long before I won my grandmother's heart and I have a feeling that she came to love me as much if not more than her other children.

AN EARLY MEMORY

The summer after I was born, my Aunt Sade (Sarah) who was about nineteen years old, was hired to teach our district school. Occasionally she would take me to school with her. Since I had learned my letters from the old cook stove hearth, I insisted on going to class with the other beginners.

I remember that there was a bench extending across the rear of the school house which served as a bed for me when I got sleepy. I learned to hold up my hand when I wanted a "piece" - which we would now call a sandwich. Since everyone else called Sade "Teacher", she no longer came to be Aunt Sade to me.

Just how long I went to school that summer of 1869 I have no clear recollection, but there is one incident which has stayed with me all of these years. School was out and we started for home which was nearly a mile away. I can remember passing a farm not far from the schoolhouse, but after that I can remember nothing until the time we arrived at home. apparently Aunt Sade had carried me at least three-quarter's of a mile.

DAN CUPID DOES HIS WORK

Up until the summer of 1869 none of my uncles or aunts had been married. Uncle Willie (William Jr.)married Mary Page and Sarah was married to Matt Hotchkiss, a small man with a crossed eye and a twinkle that made him loved by everyone that he came into contact with.

The last to marry was my mother, who wed George Fisher, the son of Michael Fisher who owned the farm adjoining our land on the south. I can remember the day they were married very well. George and Mary had gone to Freeport for the ceremonies but I stayed home. During the afternoon I became sleepy and crawled into the wash house for a nap. When I woke up I was shocked to discover that it was dark outside. I can still see myself toddling down to the main house, scared to death, going upstairs and climbing into bed with my mother. of course I paid little attention to the other occupant of the bed and my tears quickly dried.

WESTWARD BOUND

Soon after they were married George and Mary set out for Dakota Territory to settle on land which George had received from the government for service during the Civil War. They were to join Uncle Calvin, who had previously settled on a quarter-section near Elk Point, South Dakota. I was to stay behind with my grandparents until the time was right for me to rejoin my mother.

Their departure made a profound impression upon me. I remember the covered wagon filled with all the furniture and implements that it could hold. I remember the milk cow named "Brock" who was tied to the rear of the wagon. I remember that all the members of the Barklow and Fisher clans had gathered that day to see them off. Everyone was crying -- everyone except me that is -- for my cry just would not come.

Shortly after they reached South Dakota my mother began to miss her little boy. As a result, arrangements were soon being made for me to join her. When Jimmy Murray, a close friend of the family and neighbor set out for Yankton, the capitol of the Territory, it was agreed that I would go along.

Our journey began in Lena, where we boarded the Illinois Central. It soon became apparent that it was not to be a very comfortable trip. The train had no sleeping area or vestibules and Mr. Murray spent most of his time in the smoking car. He didn't seem to pay much attention to me. Once for example, I remember getting very thirsty and trying to go to the smoking car for a drink of water. It was quite windy between the cars of the train and the couplings made a large space for a four year old boy to navigate. In any case, somehow I was able to jump it, get my drink and return safely back to the other coach.

After a number of hours we reached Sioux City where we spent the night in a hotel. The next morning we boarded a stagecoach drawn by four horses. In this manner we proceeded to Elk Point, some twenty-five miles distant. There I was met by Uncle Calvin who drove me by bobsled the final seven miles to his cabin and a tearful reunion with my mother.

The same evening that I arrived in Dakota it began to snow. It snowed so hard that it soon became obvious that we were experiencing a regular Dakota blizzard. I remember that by morning a miniature snow bank had actually accumulated on my bed. I also remember that the wood stove was so small that the men had to venture outside for logs and then cut them inside the cabin. They were unable to check the stables however, and we discovered later that "brock",several head of young cattle and a pair of oxen had turned tail and went with the wind. Except for the oxen the other cattle were never seen again. One wise old cow however, had enough sense to stay by the stable door and came through the blizzard safely.

When the storm subsided there was a snowbank reaching from from the roof of the stable for perhaps twenty rods. I found it great sport to go down to the low end and then walk on the great drift to the stable and slide down its steep side.

Soon there was the sweet smell of spring in the air and the Dakota prairies turned green, dotted with dandelions and other spring flowers.

Having always been use to other children and playmates, I suppose that I became a bit of a problem child during the summer of 1870 when I was four. The solution was school, even though is was nearly two miles away. Our nearest neighbor in that direction was the Huffman family (Uncle Jimmy later married one of the daughters) nearly a mile away. From their I had the company of their young son who was about eleven years old.

The school was in a Norwegan settlement, and most of the pupils were of that nationality. There must have been good attendance, for I was given a seat with two little American girls on a bench located in back of the teacher.

At recess and at noon I played with the older children on the school grounds. Although I had difficulty understanding my Norse playmates, it was not long before I got used to their dialect.

One day while in school a storm began to develop outside and great thunderheads suddenly covered the sky. The teacher became concerned and dismissed class sending all the students home. My little party had gone only half a mile when the storm broke with tremendous thunder and lightning. The fierce weather must have shocked me for the next thing I knew I was in the Huffman`s house wearing a strange wool shirt that came down to my heels. Eventually I got home safe and sound.

Another memory I have of that summer of 1870 occurred on a rainy day after school was out. I remember waiting to go home with my stepfather who was helping a friend near the schoolhouse with threshing. After awhile they decided to stay late in an effort to finish the job that day. I was told to go along home. That was alright with me and I enthusiastically started on my way. The road was muddy so I decided to take off my shoes and socks and paddle my way through the mud barefoot. Several times I stopped along the way to enjoy a chew of gumweed. Suddenly I realized that it was getting dark but I wasn't really worried since I could see the light in our neighbors house and then,nearly a mile further along,was the light in our window. Of course, by this time my mother must have been extremely worried about me but if so, she didn`t show it when I finally arrived home. Certainly I wasn`t afraid. In fact, I didn`t know what fear was. That came later when the older children told their wild ghost stories and related tales.

Later that summer my mother and stepfather traveled to the small village of Elk Point approximately six to eight miles away to gather supplies for the winter. Since the trip took two long days they decided to leave me with the Huffman family. It was while they were gone that a huge prairie fire swept our part of the country. In the afternoon we saw great clouds of smoke sweeping up from the southwest, and it wasn`t long before the flames reached the Huffman farm. To save the farm the men plowed furrows around the place and everyone else was out with pails of water and mops to put out the little fires that leaped the barricade. I remember watching the fire`s progress from the window with Mrs Huffman. On the level, the buffalo or "prairie" grass was quite short and made little flame, but in the lower spots the grass was very tall and the fire made a spectacular sight with flames rising high in the sky. I saw the flames gradually making their way toward my own home and there seemed to be little hope that our house and stables with hay and strawstacks could escape destruction. And then a miracle occurred. A mile away to the northeast we saw a man with a team of horses hitched to a plow heading at full speed toward the house. Without slowing down he repeatedly circled the house until a barricade had been made that the flames could not jump. The man who saved the house was Uncle Calvin in whose cabin I had spent my first few weeks in the Dakota Territory. Although I was less than five years old when all of this occurred the memory of the fire and of Uncle Calvin`s heroics has remained with me for more than eighty years

MY ONLY WINTER IN DAKOTA

The winter of 1870-71 found us still without plastered walls which meant that we had to find warmer quarters in which to live. It was decided to move everyone down to the cellar. While these days we picture a cellar as being constructed of stone and brick ours was different. Our walls were the native earth and the floors were the same. To make it a little more liveable, fence boards were laid upon the ground and the cook stove provided the necessary heat. In addition, there was my mother and stepfather's bed, a small potato bin and a cradle for my baby brother Willie who was born the preceding summer. There was also a table, chair and cupboard of sorts. I slept in the potato bin of all places and must have helped keep the potatoes from freezing.

I suppose that I did get outside occasionally during the winter, but I only remember a few such ventures. My mother must have had her hands full keeping me occupied all winter in such cramped quarters. One of the things she did was to teach me how to count. When I could reach 100 she started me on the multiplication tables. When I finished the 12's I began to learn to read from a book called "Sanders First Reader" which had been sent to me for Christmas from the folks back home. This book certainly helped me to get through many dull winter days in Dakota.

Speaking of Christmas, I knew all about Santa Claus, his reindeer, sleigh and how he came down the chimney. In my mind though, Santa Clause had a serious problem. We had no chimney but only a stove pipe and he couldn't possibly come in the door since we had a prop against it during the night. Luckily, my mother assured me that Santa Claus was so wonderful he didn't really need a chimney or a door. And on Christmas morning I knew she was right for there on my plate at the table was a big slice of cake and some of the cutest candy I had ever seen.

Does all of this sound like hardship? Well, it wasn't really. I don't remember being unhappy for one minute. While I was content, I'm sure that I must have been something of a problem for my mother. She must have been quite an understanding person in spite of, or maybe because of her youth - she was only twenty-two years old that February.

MY SECOND SUMMER IN DAKOTA

I have a hazy recollection of the farming operations of my Uncle Calvin, especially during my second summer in Dakota. Certainly he couldn't do much farming during part of that summer because of an injury he suffered during a fight. Despite the fact that this part of the country was sparsely settled, there were some social events. At one of these, a dance, Calvin got a little cocky. After having an argument with another man he was challenged to a wrestling match. The contestants and their audience retired to the bottom of an old haystack where, according to my uncle's account, he threw his adversary without any problem. In the process however, Uncle Calvin turned his ankle bringing the man down on top of him and breaking his arm in the process.

UNCLE CALVIN TEACHES SCHOOL

Since Uncle Calvin was in no shape to do farm work that summer, and having a roomy cabin, the local school board hired him to teach school. The District owned some plain wooden desks which were moved into his cabin to accommodate approximately twelve students including myself. While I was never much of a cut-up in school and therefore seldom an object of punishment, I recall one occasion in which I got into trouble. After colliding with a somewhat bigger boy I went blubbering to the teacher. I'm sure that Uncle Calvin was wise to the situation, but being my uncle he probably felt it necessary to avoid any appearance of favoritism. For punishment he made me stand on top of his cook stove for a short time, much to my chagrin but to the satisfaction of the other chap.

I BECOME A HERDER

How long the term of school lasted I don't remember, but after school was out i had another job to do. Since the pasture on our farm was not really satisfactory, I was assigned the duty of herding the cattle on the open prairie. All I had to do was to keep the animals from getting into the corn field. That left me time to do some investigating on my own. I remember finding a yellow ant's nest hollowed out of the ground. I had a knife which I used to dig the hole deeper. When I saw the cattle getting close to the corn field I picked up my black snake whip and went after them, leaving my knife beside the hole. When I returned later I had to search out many ant holes until I finally found the one where my knife was left.

MY LAST DAYS IN DAKOTA

I also remember a time when my Aunt Jennie, then about nine years old, was visiting with my grandparents. She accompanied me on my prairie duties. The atmosphere on the prairie was very clear that day and Jennie happened to notice what appeared to be a row of cord wood off to the south. I had to tell her that it was not cord wood but in fact the little town of Elk Point.

Later a storm arose. The cows got uneasy and it looked as though there might be a stampede. Jennie became frightened but I, wanting to show off, grasped my trusty black snake and fearlessly went after the herd. I really didn't have much trouble quelling the disturbance, but I felt quite hipped up about it, and the storm blew over.

These were the days of great herds of buffalo ranging the western prairies. Hunters, white and red, slaughtered thousands of the animals for their hides alone. My grandfather had purchased some land in Yankton, the territorial capitol of Dakota. It was property of little use and one which he finally sold years later for approximately the same price as he originally bought it. But this land served as an excuse for him to make periodic visits to Yankton, and each time he would bring back with him a bale or two of tanned buffalo skins which he sold to the neighbors as lap robes. They were particularly useful when the young folks went for bobsled rides on cold winter nights. I think that every family in the neighborhood had one. The price for one ranged from 10 to 20 dollars according to its quality and size. Some people even made the buffalo skins into overcoats.

At this particular point in time (1870) my mother had a second son, Willie, to take care of and when it was suggested that I return to Illinois with my grandparents she made no objection. I suspect that my stepfather didn't mind the idea either. In any case I was lured with the vision of apples,nuts and other items rarely attainable "out west". Actually, I was perfectly willing to go and shed no tears at the parting. Our trip proved to be uneventful. Jennie and I shared our buffalo robe bed on the floor of the car. Upon our arrival in Lena we were met by someone who brought us as far as Yellow Creek (now Pearl CIty) some two miles from home. From here Jenie and I were sent ahead on foot to get someone to come out and pick up "Pap" and "Mammy" as I came to call my grandparents.

THE GREAT CHICAGO FIRE

It was now late in September 1871. several weeks later, about the 8th of october, we smelled smoke and saw it too. it turned out to be the Great Chicago Fire, which didn't excite me nearly as much as the prairie fire nearly a year earlier. But everyone was talking about it, and several of the older boys of the neighborhood went to the city by train from Freeport to see the ruins. Hiram even brought back a piece of metal that had been through the fire.

I ATTEND CENTRAL SCHOOL

The winter of 1871-72 found me attending the Central School with Uncle Matt Hotchkiss as teacher. I don't know exactly how many were enrolled, but I believe there must have been a total of forty to sixty students in the class. This was also the winter that I learned the secret of Santa Claus. Rummaging through Mammy's bureau drawer I discovered the source of my Christmas candy.

The following summer I attended school regularly with Jennie and Harris, but there was still plenty of play time. Pap, at this time in his middle fifties, was rather austere in appearance. of medium height and slight build, he wore a rather long gray beard covering all of his face except for his upper lip, which he shaved weekly. Some years earlier, after a severe illness, he apparently "experienced religion". From that point on,though he never joined any organized faith, he frequently read the Bible and always said grace at the dinner table.

Because of his austerity, or at least what seemed like it to us children, Jennie and Harris always hesitated to ask Pap's permission to do certain things. Inevitably, I was elected to "ask Pap" since he was less likely to refuse me.

Not far from where we lived an elderly woman opened a little store, her stock including candy. Somehow I seemed to be the only one who had any money - pennies and nickels mostly - that I had accumulated by reciting the multiplication table for hire and sometimes "just because". anyhow, it was I who was frequently called on to supply cash for the candy.

One of our favorite playmates was Jack, a medium sized dog, mixed black and white, with large black spots, who was always ready to be hitched to a sled in winter or to an improvised wagon in the summer. I don't remember that we ever had "boughten" toys. We made tops by cutting spools in two, shaping the small ends and inserting a wooden peg. Whistles were made from young willow twigs. A few years later when we had a suitable place for a croquet ground, we made arches of twigs, stakes from sticks, and for balls we sawed off the round knobs of our bedstead, the kind that had bed cords stretched from side to side and top to bottom, on which was laid a "tick" filled with clean straw for a mattress. The mallets were whittled out of a piece of 2 x 4 scantling ... with old broom handles or just a stick of the right size.

PAP BUILDS OUR FIRST PRIVY

Pap was handy with tools. He had to be to get along in the early pioneer days. He cobbled the shoes for the whole family, repaired the harness when necessary, and was capable of building sheds and small buildings. Naturally there was no such thing as plumbing inside or outside until the summer that I was six years old. until then the men used the barn and the women chamber pots.

That summer Uncle Haram and I had a dose of chills and fever. They called it ague but today it would be called malaria. It was during this period that Barnum's Circus came to Freeport . Everyone in town went to it except Pap and I. Even Hiram, despite his illness decided to go. When the chills came on he went to a saloon and drank a glass of whiskey into which he put a lot of pepper. I don't think this procedure did much to cure him but he went to the circus anyway.

Of course I had to stay home with Pap who was busy at work on a privy and didn't pay much attention to me. When the chills came on I went upstairs and covered myself with quilts and comforts. After awhile the chills ceased but were followed by a fever which fortunately did not last very long. Soon I was out again and no worse for the experience. Still, I had missed General Tom Thumb and all the wonders of Barnum's Circus.

HOW WE CELEBRATED EASTER

Easter for many years meant nothing to me but eggs. For several weeks before Easter the boys would hide all the eggs they could find and then bring them in on Easter morning. For breakfast each of us had three boiled eggs. Then, of course, there would be colored eggs hard boiled, which we had during the day. The older boys would take a supply of eggs down by the "branch", as we called the stream through the pasture, where they would build a fire and cook more eggs.

WE SLEEP IN THE BARN

When hot weather came the boys, big and little, would take blankets and buffalo robes to the haymow, and there they made their beds. It was great fun -- at least I thought so. We had a flock of pigeons that made their home in the barn and on special occasions we had pigeons to eat.

SOME OF THE OLD SETTLERS

Among the early settlers in the area were a few outstanding families, such as "Old Jake" Studebaker, who lived on an adjoining farm, "Old Mike" Fisher, my stepfather's father, Henry Kuhlemeyer, Ralph Sabin, John Lamb, Hiram Goodrich, whose son Will lived to past ninety years old. There was also Ira Kiman, whose daughter Amy married Uncle Calvin as well as George Kleckner, who ran the country store for many years.

Nearly thirty years after these events I was traveling through Missouri selling calenders for the Osborne Company of Red Oak, Iowa, and had to take an early train around four or five o'clock. The first person I saw when I got in the car was this same "old Jake" Studebaker who had sat up all night.

HOW I GOT MY NAME

In the fall of 1872, Mary and George Fisher gave up their attempt to make a permanent home in the Dakota Territory. They returned to Illinois where they found a temporary home in a one-room building on the premises of George's parents. By then they had a daughter, Rosa, as well as their son Willie.

Up to this time I was just "Eddie". When the fall school term opened we had a new teacher and at registration I hesitated to give my name. My mother's name was Fisher, and I knew that my father's name was Hess, although I was never called by that name except by a "catty" neighbor woman. I finally decided to use my mother's surname and started to say Eddie Fisher but was interrupted by Uncle Harris who, as I recall said "Eddie Barklow", and this has been my name ever since.

Some years later my grandmother thought I should have a more complete name than just "Eddie", so she asked me to select the name I preferred, and I chose Edward. Since my father's name was Joseph, I added that as my middle name. As I grew up, I generally used just my initials, and came to be known as E.J. or Ed.

WE BUY A NEW HOME

In approximately March of 1873 Pap purchased a new farm. It had eighty acres and was a mile or so from the old place. It was known as Thomas Farm. We moved in on March 7, 1873 and I remember how strange it all seemed not being acquainted with any of our neighbors. Luckily school started immediately and I began to meet new friends.

I remember that the school was a large one with at least sixty pupils. It was the Hershey School, named for one of the leading citizens of the District, Jacob Hershey, who was the local Justice of the Peace, or Squire, as he was generally called. He also had a brother Samuel, living in the same District. Then there was an unusual family, the Gilbert Youngloves, and a family of Empeys. Most of the others were of German extraction and large families of one clan. There were the Penticoffs, "Prairie" John, "Black" John, "Red" Jake, "little" George, "Old" Rube and Jonathan, called "Jona". And not to leave out the women, there was a rather fearsome character called "Black" Jane. There was also a Nagle, Dietrich, Doerrs, and Kuhlemeyer families. Each family had children from three to ten years old -- so it wasn't surprising that the schoolhouse was so full.

During my first day at school I found myself without a second reader. There being no uniformity of school books, the directors of each District determined what books were to be used. So I was seated with another pupil who had a reader which he shared with me. His name was Joe Kiester and he lived in a log house on a farm adjoining ours. Joe must have been close to six feet tall and at least twenty-one years old. In my mind I can still see Joe and me in our reading class, he stooping down to me, and I reaching up to him.

PAP ELECTED SCHOOL DIRECTOR

We had barely gotten settled into our new home when it became time for school election. Probably due to his dignified appearance, my grandfather was elected Director and Clerk of the Board, and was assigned to the job of taking care of the school property, which so far as I was concerned, consisted entirely of a stereoscopic contraption that held a large number of views which could be changed by turning the knob. I never did know what good they were to the school, for it was never taken to school.

I GET A JOB

That spring of 1873, after the winter school term was over but before the spring term had begun, I found myself at loose ends. Everyone else had chores to do except me. It's the old story of Tom Sawyer with the unpleasant job of whitewashing the fence. Because I couldn't do the things Harris, who was now thirteen, could do, I wanted to do something. So, as a great privilege, I was permitted to try my hand at milking a three-teated cow by the name of "Piedy". Piedy was a gentle creature and endured my operations without protest, and eventually I learned to milk and kept that job for many years afterwards.

OUR NEW HOME

The Thomas Place, which was eventually to be known as the Barklow Farm, consisted of eighty acres of not too good land which sold for $4,000 -- fifty dollars per acre and the going price in those days. In fact my grandfather sold an 80 acre farm soon afterwards for the same price. The purchaser was a German immigrant, a Mr. Ploeger, and one of my sisters, Maggie, afterwards married one of his sons, Herman. Included in the price paid for our farm was a house of ten rooms, a mediocre barn, corn cribs, granary and several other buildings for storing machinery;, and a substantial hog house. I doubt if, even in those days of low prices, the buildings could have been replaced for the cost of the whole farm.

But the buildings were not the only assets besides the land. There was an orchard of three hundred apple trees, forty early Richmond cherry trees, a garden with rows and rows of red and white currants, and a row of rhubarb which could have furnished pies for the neighborhood. To these my grandfather added a large patch of raspberries, black caps and monmouth clusters, and a concord grape trellis. That sounds fine, but the very plenitude meant picking the fruit, much of which fell to me. It wouldn't have been so bad but for the fact that we had more fruit than we could make use of ourselves. So the neighbors were invited to share with us. But did they do the picking? I'll say not. They took what I had picked and never thought to offer me a big copper penny!

The house itself was large, and fairly comfortable, but we soon found it was overrun with bedbugs. It took us several months to get rid of them, and you may be sure they never came back.

In addition to the home place, there was a cottage and small barn on the north 40, which was used from time to time by different families, including that of my mother and stepfather who were experiencing difficulties getting settled. There was a five acre pasture, and there must have been at least four acres taken up with orchard, gardens, lawn and barnyard. Since there was no running water for the stock we added a Stover windmill and a big tank at the well which supplied water for horses and cattle. The cellar, not being suitable for taking care of the milk, we built a milk house, with a shallow tank beside the well which supplied water for the house. Incidentally it was usually my job to fill the tank each morning.

A row of willows on two sides of the orchard, east and south, probably served some useful purpose, just what it was I could never figure out. For ornament there was a row of Lombardy poplars in front of the house, along the road, and another rows of soft maples separated the lawn from the wagon yard. These perhaps added to the attractiveness of the premises, but it also meant a lot of work raking the leaves in the fall. There was a certain compensation, however. I always did like a good bonfire.

WE DO SOME REMODELING

Early in our occupancy of the new place it became evident that Mammy wasn't satisfied with the house arrangements, so a carpenter was called in to make some drastic changes. Partitions were removed in the downstairs part, making a guest room, and a large bedroom for Mammy and Pap. Then a modest kitchen was added, leaving us with a larger area to be used as a living room/dining room. Later one of the buildings for which we had no particular use was moved up against the north side of the house for a summer kitchen and dining room.

Eventually, the cottage on the North 40 was moved up near the main house to be used as a shop and wood shed. Just to keep it looking neat the main room was papered, mostly with copies of the New York Weekly Sun. I suspect that the reason for moving the cottage was to avoid renting it out since we didn't want to be bothered with tenants.

WORK ON THE FARM

I have tried to present a picture of the surroundings where I spent more than eight happy years. Now I would like to describe something of our farm life.

Farming in those days was quite different from farming in the mechanized age. Most farm work was done by pure strength and determination. The ground was plowed with a steel plow, not vastly different from the plows of today, except that they were drawn by horses and the farmer followed after, holding the plow in position. Then followed the harrow to smooth the surface. If the field was to be used for small grain, wheat, oats, rye or barley, the farmer hung from his shoulder a sack containing perhaps half a bushel of seed grain which he strewed by hand, broadcasting over a fairly wide space. Next came the harrow to cover up the seed. Then, if the ground was unusually lumpy, a roller might be used to crush clods. This was a large loglike contrivance, with a seat for the driver, one of the few implements which permitted the operator to ride.

CORN PLANTING

Corn planting was a slow process as compared with the modern 4-row planter. After the ground was plowed and harrowed it had to be marked so that you could tell where the corn was to be dropped. This was done with a sort of sledge with three runners about four feet apart. Having marked the field one way, then it had to be marked the other way. Where the marks intersected was the place to drop the corn. The planter, carrying a receptacle containing the seed corn would drop three or four kernels at each intersection, at the same time covering the seed with his foot.

The first mechanical device I ever saw consisted of a rectangular container for the seed. At the bottom was an opening which would permit four or five kernels to pass through. The jaws of the implement would open by pressure on the handles. Then the jaws were drawn up the seed was automatically covered by the falling soil.

The next planter was much more mechanical. The field was marked just one way. Then the machine, drawn by horses, was drawn across the marks at right angles. A sort of shoe plowed lightly into the ground, on each side, the same width apart as the marks. On each side, over the shoe, was a receptacle to hold the seed. When the shoes reached the cross mark the operator, by moving a lever, would open the receptacles and the required number of grains would drop onto the ground, to be covered as the rear wheels passed over it. Two persons operated the machine, the driver and the operator.

When the corn came up it was cultivated several times, first one way and then at right angles. When the field was small thee farmer might use a one-horse single shovel plow.

Dropping corn was a job a small boy could do and I not only dropped our corn but helped the neighbors for 25 cents a day. When the weather was warm, as it usually was at corn planting time it was hard to keep awake, and I'm afraid that sometimes the cross rows weren't very straight.

MAKING HAY

After planting the corn and plowing the field came the haying. I have only the faintest recollection of grass being out with a scythe. When that method was followed the grass had to be scattered so it could dry. This was done with a pitchfork. When the grass became dry it was raked in wind rows with hand rakes, and then piled into cocks, after which it was loaded on hayracks and hauled to the barn to be stored in the mow or made into stacks, which were covered with long slough grass if available. After moving to our new home I never saw haying done as have just described it. The horse power mower was used, the hay raked by horse power into wind rows from which it was loaded on wagons, unloaded on stacks or in mows. In any event the work had to be done by hand, and it was hard work. My early experience at haymaking was to spread the hay around on the hayrack. I was the loader.

HARVEST TIME

We didn't raise much wheat on our farm, so our harvesting was mostly oats. The first reaper we had cut the grain which fell back on a rack. When sufficient grain had accumulated to make a bundle or sheaf, the driver tripped a lever, and the rack dropped to the ground, let the grain slide off, and returned to catch another bundle. Following the reaper was a corps of men, the job of each being to bind the sheaves and throw them out of the way of the team when it came around the next time. For this purpose the field was divided as nearly as possible into equal sections. A slow worker would compel the driver to stop until he finished his section. This was considered somewhat of a disgrace, so they usually hustled. I know, because as a rather small boy, I worked with Harris to take care of one section. The band we used was made of the straw of the grain we were binding.

A PAUSE FOR REFRESHMENT

Since the day's work began early it was a long time from breakfast until dinner at noon. So, to satisfy the workers, a "ten o'clock piece" was served by the women, who brought food to us in the field, along with a jug of fresh water. At noon we had time for a brief rest after dinner, then back to the field where we worked until five o'clock when we had supper, then back again for another couple of hours of work.

After the grain was cut and bound the sheaves were gathered and "shocked". Then it was left to go through a "sweat", after which it was hauled to the barn and stacked ready for the threshers.

A SOCIAL EVENT

Threshing was a big job. It usually required a very large force of men. The machine was run by horse power, four or five teams being used. They traveled in a circle, the power being transmitted by a "tumbling rod" connected with the thresher. The force included a man to keep the horses going, one or two men to pitch the sheaves on a table where a man or boy stood cutting the bands and passing the bundle on to the feeded. Then there was a man to take care of the grain as it came from the seperator. Usually the grain fell into a half bushel measure from which it was emptied into a sack, and of course, there had to be a boy to hold the sack, and a couple more men to carry the sacks to the granary, and a couple more on the straw stack, to build it so it would shed water. Then of course, there was the threshing crew that owned and operated the thresher . Neighbors helped each other at threshing time and that meant neighbor women helped to feed the men. And the meals they served were wonderful!

In spite of the hard work I think everyone enjoyed it. I know that I did. I helped by holding the bag, working on the straw stack, and becoming quite the expert at cutting the bands. I remember one instances that didn't turn out so well. I was working for a neighbor and was assigned the job of cutting the bands. That morning I wasn't feeling well and had lost my breakfast. During the forenoon a broken belt stopped proceedings and I took the opportunity to go to the house for a quick bite to eat. Unfortunately the break was repaired before I finished my snack, and I was surprised and confounded to see the thresher man come into the house swearing, and with a bloody hand. The substitute band cutter, a grown man, had slashed the feeder's hand as he reached for a bundle. That is something I never did -- cut anything but the bands.

The work of threshing became more simplified by the substitution of steam for horse power. The new thresher was made stronger, eliminating the band cutter, and eventually the feeder since the bundles would be pitched directly into the machine. A few years ago I visited a farmer friend of mine at threshing time. A gasoline engine furnished the power, several neighbors hauled the sheaves in from the field. The bundles were pitched directly from the wagon into the thresher. The grain then ran directly into a wagon box and the straw was blown directly to a straw stack. When the wagon box was filled it was driven to the granary where a motor elevated the grain into the bin. Instead of fifteen or twenty men the job required not more than six. Since then practically all threshing is done in the field, everything being done with a wonderful machine called a Combine.

SIDELIGHT

That spring of 1873, when I was seven years old, I had the mumps and was kept in the house for several days. Both of my cheeks were beautifully swollen. No, we didn't call a doctor since Mammy, still under fifty, had long experience with such symptoms. Besides, we had a "doctor's book".

After the rehabilitation of the house was completed, Pap and Mammy decided that they wanted to visit the old home folks back in Pennsylvania. Of course, most of the relatives were Mammy's. When they returned they brought Harris and me each a tailor made suit (one of Mammy's relatives was a tailor). That was my first tailor made suit and the last until after I was married.

A GOOD TEACHER

One of my early teachers at the Hershey School was Wiley Gemmile, a young man from Shannon, about eight miles away. It was a hard winter, lots of snow which at times blocked traffic on the highway, compelling us to take down a panel of fence and drive through the fields. I liked school a lot and would never miss a day if it was at all possible for me to go. I remember one day that there was such a severe snow storm that Harris and Jennie stayed at home. But not me. Well bundled up, with a warm cap that had flaps that came down over my ears and covered my face, leaving eye-holes to see through, I got through the three-quarters of a mile without any real difficulty and found only half a dozen of the older boys and the teacher had braved the storm. That night the storm abated and the next morning it was clear and cold, probably thirty degrees below zero - we didn't have a thermometer. Luckily they wouldn't let me go to school - no one went, not even the teacher.

WHAT WE WERE TAUGHT

The principle subjects taught at school were the typical "readin", "ritin" and "ritmetic", with geography and history sometimes added. We started in at the front of the book and usually finished at the end of the term. We had two recitations in spelling, morning and afternoon. The method was to line up the class, which included practically everyone that could spell at all. The teacher would then "give out" the worlds from the spelling book. If the one at the head of the class couldn't spell the word correctly the next one would have a chance at it. If he or she spelled it correctly that person would go to the head of the line. The same method continued on down the line. Each time a word was missed the correct speller took the place of the one that missed. The one that stood at the head of the class at the end of the recitation was awarded a "head mark" and next time took his place at the foot of the class. The one that was awarded the most "head marks" was usually awarded a prize given by the teacher.

The same method was adopted in the mental arithmetic class. No doubt, due to my early training, I had little difficulty in getting more than my share of "head marks". That term I was fortunate to win both prizes, two story books, "One Big Pop Gun" and "Roll's Museum", one of the Rollo series. I never did see any others. These were my first books of fiction and I read and reread them many times. That was the winter I was eight years old.

Mr. Gemmile was one of my best teachers. In later years he went to one of the Dakotas and was one of the prominent members of his community, and served in the State Senate. He had a brother, a lawyer, who practiced in Chicago, and for many years served with distinction on the judicial bench. From him I learned his brother's address, and I had a pleasant exchange of letters with my former teacher.

Friday afternoons, or a portion of them, were usually given over to a "spelling bee", all pupils participating. This was in the nature of a review of the lessons of the week. When competition was keen we would have an evening spelling bee, to which pupils from nearby schools were invited. It was considered almost a disgrace to have our school beaten by a visitor. I was always a contestant and frequently went three or four miles to participate in neighboring district spelling bees. Since other districts used different spelling books, visiting contestants were at a disadvantage. As a tribute to my teachers I was generally among thee last to be "spelled down".

Besides Mr. Gemmile I had, during the seven years I attended Hershey's School, several interesting teachers. One was Mrs. Addie Deisher, the daughter of Jimmy Timms, who lived several miles west of Yellow Creek. It was near his home that occurred one the the battles of the Blackhawk Indian War. Through Mr. Timm's efforts, a suitable monument was erected on the site.

PAP'S UNUSUAL POWERS

Mrs Deisher's husband had the misfortune to meet his death in an Indian attack out west. With her sister, Lucy, who also taught at Central School, she lived for a time in the cottage on our north 40.

During their term Miss Lucy has a sore affliction in one eye which caused her much discomfort. After suffering some time she heard that Pap had cured several similar cases by 'powwowing' some sort of magic, and she asked him to try it on her. He did, and she recovered quickly. Pap pressed his fingers over her eyes, muttered silently a few words, and that was all there was to it. Incidentally no one in the neighborhood started to dig a well without having 'Uncle William" , as Pap was called, hunt for water with a forked twig, preferably from a cherry tree, Pap would hold this twig in his hands, with the base up. When the base turned downward in his hands, that was the place to dig. He would even estimate the depth of the well. I never heard of a failure. At the time I had great faith in Pap's powers.

OTHER TEACHERS

Among my other teachers two were outstanding, but for different reasons. Henry Blough was a big man with only one arm. He was a whiz at arithmetic, and could discourse on history so we could almost see the event described. He had one failing - a taste for liquor, a bottle of which he kept about his person or in his desk. It was summer and occasionally, while under the influence of a nip or two, as we supposed, would doze off.

The other outstanding teacher wa a man from Pennsylvania, Edward Wyrick. He was neat in appearance, intelligent and something of an artist. On the blank wall of the schoolroom, with colored chalk, he drew a map of Stephenson County, showing the towns, cities, streams and the townships. Also a map of the State showing principle streams and cities. Thus we came to know the geography of our county and state. He also frequently illustrated various topics on the blackboard. He took pleasure in tutoring me in studies which helped me when later I had an opportunity to go to High School.

Generally the teacher, if he or she lived outside the district, would find a home with a family in the neighborhood. Mr. Wyrick boarded with us. After he was all settled in he sent to his old home in Pennsylvania for his books. They came to Freeport by express and were sent out to the Yellow Creek postoffice by mailman. It was winter and I remember going to the postoffice one evening to pick up the books. While I was in the general store one of the tough boys of our district, Frank Penticoff, son of Red Jake, who had a grudge against the teacher, took this opportunity to make a personal attack causing an uproar. Before any great damage was done the affair was stopped by those present.

When we got home and put the horses in the stable, we took the box of books into the living room where we proceeded to open it, with the help of a hatchet. I had announced our presence to Pap and Mammy whose bedroom adjoined the living room. Unfortunately, Jennie, who slept upstairs, was awakened by the noise we made. She could think of nothing else but that her parents were being murdered, so, dressed only in her nightgown and in her bare feet, she jumped down from the second story window, and ran to the home of our nearest neighbor, about 100 rods away, through rather deep snow. The neighbor, Frank Mitchell, a Civil War veteran, grabbed his musket and proceeded to scout our premises. In the meantime, still smarting over the assault by the joung hoodlum, Mr. Wyrick had left for the home of the Justice of the Peace to swear out a warrent for Frank's arrest. It was probably just as well that the teacher didn't happen to meet the veteran with the musket, who might have shot first and asked questions later. In any case, I accompanied Mr. Mitchell back to his house and brought home a relieved but rather sheepish Jennie. We never did tell the old folks.

ENTERTAINMENT

There wasn't much of a social life in our neighborhood, so entertainment of any kind was likely to bring out a large crowd. Once an itinerant magician gave an exhibition at the school house. Nearly every winter the pupils got up an exhibition, consisting mostly of speaking pieces, or an occasional dialogue, as we called our school plays. I generally had something to do with the program and one time I appeared on the platform at least six times.

In the summer the main event was the Forth of July. The first one that made any impression on me was supposed to be a Sunday School picmic with headquarters at the Central School. We met at the school where we formed a procession which included a hayrack load of folks, drawn by a 4-horse team. I remember seeing my Uncle Jimmy on it with a large barrel of lemonade.

The picnic grounds were a short distance from Yellow Creek in a beautiful grove of large trees and soft grass. Some of the outstanding points of the day was shooting off firecrackers and testing my first ice cream, a five-cent dish. I thought it would be impossible for me to get enough to eat of this delicious stuff. I am sorry, but it is no longer the treat it was some eighty years ago.

AN OYSTER SUPPER

I remember an oyster supper to which we were invided by our good natured German neighbors, Sumon Kuhlemeyer. It was just a family, not a community affair. Our host was lavish with the oysters. They were canned of course, and available only in freezing weather since they were fresh. After my first plateful everyone insisted that I have another helping. The stewed oysters were in a large bowl in the center of the table. Into this our host scooped out a sizable amount, the contents of which were mostly oysters, and put them on my plate. I was appalled. Discretion would have been the better part of valor, a lesson I had not yet learned, if I ever have, and I emptied my plate. I've never eaten so many oysters at one sitting since, nor have I even wanted to.

CHURCHES

There were two churches in our immediate neighborhood. The German Evangelical Church was a short mile and a quarter from our house. Then there was a Dunkard Church about a mile and a half away, on land donated by "Old Jake" Studebaker, who was a member of that denomination. If one felt like going to church you could take your choice. We children frequently attended services at the Evangelical Church, although I am frank to say that much of the satisfaction we got out of it was from meeting other folks.

Incidentally, the first Christmas tree that I ever saw was at this church. It was a large tree decorated with strings of popcorn, colored balls of glass and other bright articles, not greatly different from current day decorations. A lot of candles furnished the illumination. There were many presents. It seemed anyone could bring presents, but probably most of them were for members of the congregation and their families. I was at the back of the church, and though I had no reason to expect my name to be announced, I still hoped.

There being a considerable number of people in the township who had religious convictions but were not connected with any denomination, a Sunday School was organized and meetings were held at the Central School. Again, perhaps because of his venerable appearance, my grandfather was chosen superintendent and here I learned to recite verses from the New Testament.

An important event for members of the Dunkard Church was the annual "love Feast", which was held each year at the Yellow Creek Church, so called because it was located near that stream. The event lasted two days. Those who came from a distance either spent the night with friends, or brought blankets and made beds on the benches or on the floor of the chruch.

A kitchen of rather huge proportions supplied the facilities for preparing the meals. The supper was the cheif ceremony. In commemoration of the Lord's Supper, the members washed each other's feet, the men and women separately. After these details followed a substantial meal, usually boiled beef was the main item. I never did know what was done the next day. We boys always found something to do down near the Creek, or wandered through the graveyard, reading the quaint epitaphs of many years ago.

Here were buried my freat-grandfather and grandmother, my mother and step-father and other relatives. My grandfather and grandmother were buried in the Evangelical Cemetery, and many years later I was glad to contribute to a perpetual fund to have their graves cared for.

My familiarity with the cermony of the Love Feast was largely due to the fact that my mother and step-father joined the Duncard Church after their final return from Dakota. The ceremony of Baptism was by emersion, and I was told by a Dunkard preacher that the name Dunkard comes from their method of Baptism. Non-menbers referred to them as "dunkers". The name stuck, the only change being from "dunkers" to "Dunkards". The actual name of the denomination is, I believe, The Church of the Brethren. I think that all of my sisters become members as well. My sister Rosa was baptised in the winter, and I believe that they had to actually break the ice in the stream where the ceremony took place.

FAIRS AND CIRCUSES

Other forms of amusement in my boyhood days included County and State Fairs held in Freeport, and, of course, the circus. I think I was eight or none years old when Forepaugh's Circus came to Freeport. We all went to town but I was the only one who went to the circus. We always stopped at the Pennsylvania House, where Abe Lincoln made his headquarters at the time of the Lincoln-Douglas debates. The reason for our making that our headquarters was because at the back of the hotel there was a feed yard where we could put up our team and feed them, at a charge of twenty-five cents. We always furnished the feed and the hotel charged a dollar a day for room and meals. The high-toned hotel, further down on Stepnenson Street, was the Brewster House, where Douglas stopped.

The circus grounds were on the other side of the Pecatonica River . I went alone and got there before the circus opened. I did, however, find the side show open and had a chance to see the freaks. When the main tent opened, I went in and spent considerable time looking at the animals. Suddenly, I found myself alone, except for the attendants. Then I happened to look through an opening and saw a bespangled lady riding upright on a horse, circling a ring. I didn't know what it was all about, but an attendant told me to go on in. I found a seat on the ground right beside the single ring where I could see everything. Occasionally a clown would come by and speak to me. I've seen many circuses since then, three rings and a couple of platforms, but none of them have given me anything like the thrill I got out of that little one ring Forepaugh Circus.

WE GO NUTTING

My grandfather owned forty acres of timberland three or four miles from the old home. Here he got his supply of firewood, fence posts and fence rails to make "stake and rider" fences. Also there were bushes where we could find hazel nuts as well as hickory trees which supplied us with hickory nuts.

SIDELIGHTS

The seasons were fairly well defined. Ordinarily the old lower pasture was ready to rurn in the cows by May 10th. Corn planting began about the same time. We boys, and most of the girls too, went barefoot from spring to fall, except when we went to church, and then we would be likely to take our shoes off going home. May 1st was the deadline for discarding our shoes ( or boots). One year it was quite warm during the latter part of April. On the 30th of April, Charley Younglove jumped the gun and took off his shoes. Result, his father gave him a sound thrashing, and we could hear poor Charley's yells a quarter of a mile away.

The first frost was expected on or about September 20th. After the third frost occurred it was time to go hickory nutting. By October 10th, it was usually safe to begin corn huskings. There was likely to be some moisture in the ears at that time, so the first few loads were spread along the bottom of the crib. We always had about forty acres of corn, sometimes less. We used the lumber wagon with side boards. We husked five rows at a time, two rows on each side of the wagon, and the "down-row", which the wagon straddled. From the time that I was eight, or perhaps the fall before I turned eight, my job was to take the down-row, while Harris and Pap did the other four. To strip the husks from the ears we wore a husking peg, made of wood or metal. In the early days it was wood. Hickory wood whittled to a point which we put in the fire to harden the point. To this peg was attached a leather thong through which the fingers fitted. Contact with the coarse husks made for sore hands. That meant "finger stalls" made of cloth coated with resin melted with lard.

We started to work as soon as it was light enough and were able to husk one load in the morning and another in the afternoon, which was pretty slow work. But then we didn't exactly hurry. It was the kind of work that gave us huge appetites. In any case we somehow managed to finish our husking before the snow interfered, and then it was time to start the winter school term.

From summer to early fall there were raspberries, cherries and currants to can and make jelly from. Oddly, only currants were used for jelly. In the lower forty along the "branch", as we called it, there were wild plum and crabapple thickets. We never did anything with the crabapples but the plums were a source of a delicious decoction which we called "plum butter".

The apple orchard with its 300 trees, had been neglected, so it was not very productive at first. Pap seemed to know a little about everything. Among his accomplishments was a knowledge of pruning. He pruned the whole orchard, and within a few years we had a considerable crop. We also obtained a cider press and a 20- gallon copper kettle in which to make apple butter. The cidar which we did not drink, give away, or make into apple butter, was made into vinegar by the barrel. I never quite knew the process of making vinegar but discovered the potency of hard cider once when I drank a glass and then nearly fell into the manger when I took out to milk the cows one evening.

We never bought soap. Mammy made it. The process of making soap was complicated. The first ingredient was lye. This required a leech, a V-shaped structure made of boards and perhaps five feet high. In the bottom was placed a layer of straw. Then the leech was filled with wood ashes accumulated from the cook stove, on which water was poured. As the waterseeped through the ashes a dark brown liquid came out of the bottom into areceptacle. That was the lye. When soap-making time came, the lye was put into a large iron kettle into which was thrown scraps of fat and other accumulations of drippings from the frying pan. The kettle was hung over an outdoor fire and boiled. The combination of lye and fats, when the contents of the kettle was allowed to cool, arose to the top, and that was hard soap. Mammy also made soft soap, with the same ingredients, a thick liquid which was used for various purposes. This method of soap making continued until lye powder, which came in cans, took the place of leech lye.

ABOUT FOOD

I suspect that we didn't always have "well-balanced" meals. Vitamins and calories were unknown words to us farm folks. We ate what was put on the table. I never could eat fat meat, which meant that I had to make out with bread and butter, often made more tasty with apple or plum butter or molasses. We didn't refer to it as syrup. Cottage cheese we called by its German name, Schmeirkase--it was easy to make, and it frequently served as a welcomed addition to our simple fare. A slice of homemade bread thickly spread with cottage cheese over which was applied a coating of apple or plum butter or molasses almost made a meal in itself.

Usually there was little variety. In the spring and summer we had lettuce, onions, radishes, cucumbers, asparagus, dandelion and other greens. Lettuce salad was treated much the same way as lettuce. Neither was served as a separate course. It was just a part of the meal. Cucumbers served as a salad in summer and pickles in the winter. In the winter, cabbage, squash, turnips and potatoes from the cellar were practically all the vegetables we had. We always had a supply of dried corn. In " roasting ear time" a wash boiler half full of either sweet or field cornwas cooked. the corn was cut from the cobs and spread on racks to dry. Cooked with milk it was always a favorite dish. Supper was a comparatively light meal. Often it consisted of just one item. A favorite with all of us was "thicken" milk soup. The thickening was made by mixing eggs with flour which was boiled in a large iron kettle. It seemed as if plate after plate of this was filled and emptied. If there was any left over, it was just as good cold the next day.

Corn meal mush which had been cooked for several hours made another supper dish, It was eaten with milk or butter. Roasting ears in season, required nothing else to make a full dinner. Usually these came from field corn. For some reason, I never knew why, we were not permitted to drink cold water with roasting ears, so it was served with tea. Although we raised chickens they formed a limited portion of our diet except when we had company. In season they were served fried. At other times they were stewed and served with dumplings made with flour dough. Besides dried corn, we also had dried apples which were prepared the same as corn, except that the apples were dried raw. These we served as a sauce, sometimes with prunes to give it added flavor. They were also used for making pies. Dessert was not a regular feature of our dinner, but pie was a frequent part of the meal. In the spring rhubarb, or we called it pie-plant, made an appetizing pie and sauce. Then followed cherries, currants and raspberries.

Besides serving these fruits raw or cooked or in pies, dozens and dozens of cans were put up for the winter. The only vegetable we canned was tomatoes, and for some reason they were not always a success. Incidentally, tomatoes were a comparatively new addition to the list of edible vegetables. My grandmother recalled that people thought they were poisonous and were only raised because they look pretty. They were also called "love apples."

Aside from fruit pies we had custard, pumpkin and mince pies, the latter with real meat. Left-over bread found its way into really delicious bread pudding or fried in an egg batter, or mixed with cold potatoes and fried with scrambled eggs, all of which were really delicious.

Among the occasional dished prepared by my grandmother was "snits and kaneph" (I am not sure of the spelling.) It was a favorite Pennsylvania Dutch concoction. The "snits" were dried sweet apples which we cooked with pork and a rich yellowish dumpling. I never ate it anywhere else, and never saw the name but once, and that was in a story about a Pennsylvania Dutch family. I doubt if it could be made nowadays for where could one find dried sweet apples?

The nearest meat market was eight or ten miles away, so most of our meat was home grown, butchered and cured. For our family of five we usually got along with two or three fairly good sized hogs. Pap, with a razor sharp butcher knife, in the killing, which took place the latter part of November or early December. A large iron kettle over an outside fire supplied the hot wate rnecessary for scalding the hog to loosed the bristles. The hot water was placed in a substantial barrel which was firmly anchored at an angle. The hog was then soused in this scalding water until the bristles were loose nedand could be readily scraped off.. Then came the job of cutting the hams and shoulders, the side meat was cured in salt brine. The hams were smoked inthe smoke-house, with hickory wood when possible. Sausage was also an important part of butchering day. Much of the tenderloin went into thesausage grinder along with less choice portions. The small intestines, after thorough cleansing, served for casings, though we generally used part of the ground up meat without putting it in casings.

A hog fit for butchering has a considerable accumulation of fat which was called leaf lard. This fat, together with other fatty portions of the carcass was cut into squares and the lard rendered by heating in an iron kettle on the kitchen stove. The residue, the "crackling" were saved and eventually went into the soap kettle.

Our family was too small to warrant the slaughter of a steer, so it was our custom to buy a quarter of beef from a neighbor at butchering time.Sometimes, if the sausage meat was unusually fat, a portion of beef was mixed with the pork sausage. Usually we kept the beef in the summer kitchen where it remained frozen throughout the winter. If there was any left over in the spring it went to the smoke house to be dried for summer use.

For the most part our meat supply in the summer consisted of smoke ham or salt pork. Occasionally we had fresh beef, purchased from a butcher's wagon that made the rounds at intervals during the summer. In the spring and early summer the fish men from Savannah came around with catfish, buffalo and other varieties. We considered fish a real treat, particularly the catfish because of the scarcity of bones. The buffalo was alarge and very bony fish. We usually had a lot of apples, and there was quite a thicket of wild plums in our pastures. Then there were also rows and rows of currant bushes, red and white.

FARM WORK

I don't quite remember when I began working on the farm, except for cornhusking, but I couldn't have been more than eight or nine years old. My first job was working for Uncle Jimmy. I drove a team hitched to a harrow to break down the corn stalks. After this the stalks were raked into rows and burned. I did the burning. I would have been willing to do this for nothing, but I got 25-cents a day.

School began around the 1st of May and my routine was the same for the next five or six years. Each morning I would be up by 5 am to milk the cows assigned to me and take then to pasture. This was some two miles round trip. After school in the afternoons I would spend time in the garden and do other chores until supper at 5 pm. Following supper I had to make another trip after the cows in the pasture. Of course it wasn't all work and no play. Harris and I would do things togather. We use to go fishing although I can't remember catching anything other than small bullheads and suckers. While I tried to learn how to swim our swiming hole wasn't large enough and I never did catch on. Upon reflection I enjoyed these years very much. I liked school, played hard at recess and did my chores at home

TOBACCO

When we moved to the Thomas Farm in 1873 there was often a small crowd around on Sundays. Nearly all of the young men chewed tobacco, and they thought it great sport to try to get me to start to chew. My first taste of tobacco was a small bit of lady's twist, rather sweet with molasses. Well, I've kept up a mild use of tobacco ever since. At first it wasn't a habit but rather an adventure. Later it became more or less a pleasure but not a necessity. My grandfather was a confirmed chewer, sometimes of a mixture called "fine cut" which was more stringy than usual. Pap would sometimes switch to "plug", of which there were such popular brands as "Horseshoe" and "Star". Very few of my acquaintances smoked either pipe or cigars, and we knew nothing about cigarettes. Except for a few old women who smoked clay pipes, women and girls didn't smoke at all.

One year we raised, some tobacco, primarily to feed to the horses when they had worms. It was supposed to be a cure. Harris and I would play at making cigars, little ones, which we didn't attempt to actually smoke. We also tried our hand at making corncob pipes. One day when we had company, lady visitors, I decided to take a try at smoking one. Getting some matches from the kitchen, I went to the granery where we kept the tobacco, filled my pipe, then went back to the cordcrib farthest from the house, and lit up. It wasn't very funny. After just a few puffs of the "weed", I began to get dizzy, then awfully sick, and soon my dinner was gone. After about an hour, I ventured beck to the house, where I was greeted with "Why Eddie, You look so pale. Are you sick?" Because of our visitors my vigouous denial was accepted. But after this incident, it was a very long time before I really enjoyed a smoke. My preference for the past seventy years has always been a cigar. I'm sure that only a few puffs from a pipe would still put me to bed.

I READ "ROBINSON CRUSOE"

My taste for reading was developed early. I read everything I could get hold of, even the Bible, until Harris began calling me "preacher". Pap and Mammy were very poor when they came west and the habit of saving became almost a vice. Pap did not subscribe to a newspaper until 1875 or so, and then he received the "New York Weekly Sun" which cost him 25 cents a year.

I had a few neighbors who liked to read as well. One was named Joe Doerr, who bought Frank Leslie's "Boys and Girls Weekly", which was almost entirely made up of adventure stories. Joe had a whole year's supply, crudely bound, which he loaned to me. Another neighbor named George Walrad, who had recently moved to our district, occassionally invited me to his home for the week-end. He we revelled in the wonderful stories in "Fireside Companion" and the "New York Weekly". It was around the same time that someone loaned me a tattered version of Defoe's "Robinson Crusoe". While I had read other adventure stories, none even compared to this wholly enthralling tale.

One summer a lady teacher stayed with us. She was given a guest room and the run of the kitchen so she could get her own meals. Among her belongings was a shelf of books which she placed at my disposal. One was a copy of "Arabian Nights", which I decided to read. Now in those days it was the custom, after harvest, to turn the cattle into the stubble field. And since there was no fence between the corn and the stubble fields, I had the job of keeping the cows out of the corn. Well, this gave me time to read my new book. The days were sunny, with fleecy clouds making shadows over the earth, a perfect setting to enjoy the story of "Alladin and his Magic Lamp", "Ali Baba and the Forty Thieves" and all the other entrancing tales in that marvelous volume.

I LEARN THAT I AM A DEMOCRAT

But it wasn't just tales of adventure that gained my attention. The year was 1876, and I was ten years old. It was a year of serious indian problems out West and Col. Terry and Col. Crook were my heroes. It was the year of the Custer Massacre and the James and Younger brothers were raiding the Northwest, especialy Minnesota.

It was also the year of the Hayes and Tilden presidential campaign, and I read all about it in the New York Sun. Up to that time I assumed  that everyone in the North was a Repuablican and all the Southerners were Democrats. The Sun charged  Tilden with being several kinds of a rascal. One day while Pap and I were husking corn, I brought the subject up, and I was shocked to learn that Pap was a Democrat and always had been, and I supposed all his boys were Democrats as well. That meant that I must be a Democrat too. Although I didn't spend a lot of time thinking about it,  I guess that I continued to consider myself a Democrat until some years later when I spent  time editing Republican papers. I even voted for Bryan for President.

TREASURE TROVE

In our house we had what was called the "kitchen loft". It was over what was originally the kitchen and had sloping ceilings. Since the stovepipe came through this room some heat came with it, making it less cold. Harris and I slept in this room.

Besides the beds there was room for a lot of things usually consigned to the attic. My grandfather was a regular bidder at auctions, and bought some things for which he had little use. Of course they ended up in the "loft". There was one purchase that entertained me on many a rainy day. It was a barrell of odd and ends, mostly books and magazines. Among the books was an account of Stanley's trip to Africa in search of Dr. Livingston. I also remember several copies of that famous fashon magazine, " Godey's Lady's Book ", which if we had saved, would certainly be a real treasure now.

Also stored in the "loft" was an old wooden clock. It was three feet high and everything but the face and the weights which operated the mechanism were made of wod. Even the cog wheels were wooden. Boylike, I preceeded to take the clock apart , but in so doing completely ruined it. What a treasure it would have been - a regular museum piece.

One particular purchase that Pap made at an auction gave us a lot of pleasure. We had two wagons on the farm, a lumber wagon which was very uncomfortable and an old "spring wagon" which wasn't much to look at but was easier to ride. Pap was able to purchase another wagon which was rather gaudy with a top and doors for the back seat. The decorations included quite a bit of gold paint, somewhat tarnished. This magnificant equipage was said to have cost $450.00, but Pap got it for $165.00. For years it served us well, even if it was drawn only by our farm horses, Betty and Charley.

GETTING AROUND

As I was growing up more and more buggies were to be seen on the roads. They were vehicles with a single seat, accomodating two passangers, or three in a pinch. It became common for "hired hands" to own a horse and buggy, the farmer supplying the feed as part of his compensation. Naturally a fellow with a horse and buggy had little trouble in finding girls to take for a ride with him, just as in later days was the case with the fellow who could afford, or had the use of an automobile. The first buggies had no top, but later top buggies became the style. The top could be let down, and in the case of rain, it could be raised to protect the occupants from the storm. A further improvement was the substitution of solid rubber tires, which greatly added to the comfort of the riders.

The first bicycles were called velocipedes. The two wheels were of the same size and fitted with steel tires. It was a good many years later before rubber tires were used, and they were made of solid rubber. The front wheel was as high as a wagon wheel, the second was quite small. Since the seat was above the high wheel, the rider was likely to have a hard fall. The first bicycle with the two wheels of the same size came in the late 80's, and were called "safeties" - one didn't have so far to fall.

I GAIN A NEW FRIEND

When there was a wedding in the neighborhood there was sure to be a charivari. When I was about eleven there was a wedding at a home several miles away. A lot of uninvited, but expected guests, put in an appearance with the usual noisemaking equipment. After we had made a lot of racket, we were invited into the house for refreshments, mostly beer, which didn't particularly appeal to me.

Among the crowd was a big 16-year old boy by the name of Douglas Mitchell. I had never met him before but he made a good impression on me at once, and I proceeded to attach myself to him. There was a good bit of drinking and some of the crowd got hilarious and some quarrelsome. Among the latter was the same fellow, Frank Penticoff, who had assulted our teacher. Without aparent cause, he began an attack on Mitchell. Fortunately there was an older man present, John Moist, who proceeded to quiet the disturbance.

The next day was Sunday, and I again met Doug at church, and from that point on  we maintained a firm friendship that continued until his death at the age of 75. In a way our friendship was unusual, because of the disparity in our ages. The following winter he attended Hershey School and we were in the same class, which helped to cement our friendship.

Doug's father, Frank Mitchell, was apparently having a hard time making ends meet. They had seven children, Eva, Doug, Frank, Tom, Fred, and the twins, Dick and Daisey. Eva, the oldest worked out as a "hired girl". Doug was a "hired hand' working on a farm in the summers and going to school in the winter. Frank lived with his grandparents and later became a practicing physician. Because the Mitchell's were hard pressed Pap let them live for a time in the cottage on the North 40.

Eva ("Ev") was very attractive and fell an easy victum of the son of the family where she worked. Her baby girl became an added burden to the family. Later Ev married and had another daughter but the marriage didn't last. She eventually ended up in Wyoming, lived  a very eccentric life and died at a comparitively early age.

I LOSE A BROTHER

One winter we had a lady visitor, a distant relative, from St. Louis, who had recently lost a young daughter to the dread disease, dyphtheria. At the same time my little sister, Rosa, was spending a few days with us. During the visit the lady from St Louis got out a coat that her daughter had worn, and tried it on Rosa. Perhaps it carried dyptheria germs. In any event Rosa  had a mild attack of the disease and carried it home with her. As a result her brother Willy, and several others in the neighborhood, including a little daughter of Uncle Calvin, died of the disease. Although I had visited my brother during his illness, I and other member of my family escaped.

WE ENTERTAIN STRANGERS

Our nearest town was about nine miles away. It occasionally happened that strangers passing through our neighborhood would find themselves far from a town as night approached. If they stopped at one of our neighbor's homes they were usually directed to the Barklow Farm.We never turned anyone away, be he a tramp, horse theif or preacher, and we had them all.

Once our guests were a couple of preachers who arrived in a snowstorm and, as it kept up for several days, they remained with us  until it was all over. Since Pap was a very religious man, it was natural that the principle topic of conversation was religion, and I was the interested listener.

Another time, a wintry evening, a man came driving along with a fine span of horses hitched to a buggy. I was in the barnyard putting the cows in the barn when he called to me, "Bub, what's the chance of my staying over night?" Without further ado I pointed to the gate, told him to drive on in, and put his horses in the barn. He was an interesting chap, had been around, and talked about various places he had been. The next morning he was in no hurry to leave, and when he had hitched his horses he took time to go into the house to tell the women folks good bye. Afterwards we suspected he was more interested in learning the identity of another visitor who had tied his horse in front of the house earlier that morning. Anyhow, he continued on his way in due time. It happened that the morning visitor was a former deputy sheriff, who when he returned to Freeport that night, dropped into the Sheriff's office. There he learned that a team of horses had been stolen which answered the description of those driven by our over-night guest. We heard later that eventually our interesting guest was captured and sent to prison.

Another time two nice looking men came along on foot. After having enjoyed a good supper, bed and breakfast, they started out to have  a look around the place. The never came back. Probably broke and too ashamed to admit it. They would have been welcome even if they couldn't pay for their entertainment. Pap never would charge our guests anything and when they insisted on paying he would tell them to pay the women anything they liked.

JULY 4, 1880

I usually went to Lanark to celebrate the Forth of July. On this particular occasion I had the chance to get my voice reproduced on a phonograph , recently invented by Edison. The cylinder, instead of being made of a composition, was carved with tin foil. The reproduction wasn't very clear, but it was understandable. On this same occasion I was fasicinated with a miniature replica of the famour Strasburg Clock . It was about six feet high and operated in the same manner as the original. When the clock was set to twelve, small figures of the Apostles would march out, around and back in again.

I decided to spend the nightof the Forth at my mother's house. When I arrived everyone had gone to bed so I used the hayloft for the night and didn't go into the house until the next morning. I didn't want to disturb the household since my mother had just given birth the day before to twin daughters, Martha and Maggie. Altogather, my mother had ten children and all except for Willie grew to maturity.

COMING OF AGE

Usually a boy becomes of age at 21. In my case it was different. I was never legally adopted by my grandparents and so, technically, I was not a member of  the family. On my fifteenth birthday my grandmother called me into "conference", and told me that from then on I was my own boss. I could do as I pleased. And, believe me, she was the boss of the family. I don't think Pap was even consulted about this. I can't say that I was highly elated for I realized that my freedom carried with it the responsibility of paying my own way when I was away from home which included buying my own clothes. That summer I "worked out" among neighbors, and by fall I had accumulated a fund of around 80 dollars, including four golden eagles.

DOUG AND I GO TO BUSINESS COLLEGE

One of the annual events of the community was a Sunday school convention at the Lutheran church, some four miles from our house. Almost everyone in the community attended, many of them not becouse they were especially interested in the program, but because there was a beautiful "green" adjoining the church and it was a nice place for a get-togather. At noon many little groups of famalies and friends had a picnic dinner there. In the afternoon some of those who hadn't brought their own lunch didn't hesitate to help themselves to the generous leavings of those who had.

On this particular day, Doug Mitchell and I were among those present. A short time before Doug had received a circular through a mutual friend, Wallace Lamb, son of one of the pioneers of the neighborhood, advertising the Northern Illinois Normal School and Dixon Business College, at which Wallace was a student. The terms seemed reasonable and we discussed the idea of joining our friend after corn husking season, which was about the same time that the school's next ten-week term began.

Around this time, 1881, my grandfather had bought a home in Lanark, including a 5 acre pasture lot. My Uncle Harris had been married to a charming young woman named Lydia Behringer who lived near Yellow Creek.  (She is still living today in Spokan, Washington at the age of 92)  I continued to "work out" until it was time to join Doug in Dixon. I was nearing my sixteenth birthday and Doug was past twenty.

We found the school located in a rather imposing 3-story brick building on a hill at the east end of town, overlooking Rock River. Doug and I registered, paid our room rents of .50 cents a week, as well as a $1.80 fee for board and about $20 dollars for tuition. We were assigned a fair sized room on the third floor, with a third occupant, Walter Mellick, another farm boy. We discovered quite promptly, that we also had to supply our own furl, soft coal that had to be carried up the three flights of stairs from the ground floor.

The third floor was the men's dormatory, the second was for the young ladies, and the first floor was devoted to classrooms. Since the building could not accommodate all the students, some were quartered in the town, and the business school was in the main part of town.

Practically all of the students, except a few who lived in the town were country or small town boys and girls. Many were 21 years old or more. At least among the male students I was at odds, the youngest.

One of our studies in the Business course was commercial law, and we learned early that, legally, any male under 21 is termed an infant. So it was not strange that, very promptly I was dubbed "the infant". I didn't mind, particulary because I had no difficulty in keeping my grades up with those of my older classmates.

Our friend, Wallace, was one of those who occupied quarters outside of the college building, and he was rather looked upon , at least by the girls, as one of the leading students socially if not scholastically, and it wasn't long until I found that his name was linked with that of Della Edwards, the prettiest girl I had ever seen up to that time.

Evedently the second floor was not very well policed, for one evening I found myself in her room. There were probably half a dozen girls in the room and how they did pump me for information about Wally!!  He and Della certainly made a fine couple and they were marred not long after the end of school.

I ATTEND THE THEATER

Many of the classes I took were located in downtown Dixon. Just across the hall from our classsroom was the entrance to the local theater, not a particularly impressive one. The main floor was flat and the seats were ordinary wooden chairs. This was the "pit". I believe the balcony supplied the choice seats.

January Thaw

During the winter there was a smallpox scare and I had t o be vaccinated. It "took" and what a scar it left! It was about the size of a half dollar. I've been vaccinated a number of times since, but it never "took" again.

I went home for Christmas and discovered that I was going to be short of cash for the next term. I didn't feel like asking my grandfather for the money, so I borrowed some from Uncle Calvin which I eventually paid back. While I had been preparing for a business career, Doug had been studying to be a teacher.

I BECOME A CLOTHING CLERK

In the spring of 1882,  Doug and I both returned to go to work on the farm. Doug alternated, teaching in the winter and farming in the summer. Mammy always had it in her head that I shouldn't make farming my life work. Just how my first step in escaping the farm came about I don't remember, but someone suggested that I get in touch with my father, who was a clothing merchant at Tamaqua, Pennsylvania, in the hard coal region. Anyhow, I wrote to him in August and he invited me to go to work for him in his store.

Before leaving for the East, at the age of twenty-two,  I decided to have my fortune told. There was  no difficulty locating the fortune teller, a greasy looking  elderly woman in rather sordid surroundings. She used a grimy deck of cards, read my palm and studied my appearance. She told me I was at the point of going on a long journey, but it would be for only a short time. My life would not be one of hard work. From my life line she predicted a long life, and from other lines she told me I would get marred and have two children. From my rather large ears she decided I was liberally inclined . She also predicted for me a successful career. In general her predictions have worked out much as she told them to me. While I don't believe in that sort of thing anymore, I still agree with Hamlet that "there are more things in the heavens and earth than was ever dreamed of in our philosophy."

In planning my Pennsylvania journey I bought a ticket over the Michigan Southern which took me through Southern Ontario, and I thought I would have a chance to see Niagara Falls. It didn't work out that way however, just why I never knew. After leaving Buffalo the way led through Southern New York via the Luhigh Valley, then down through the mountains of Northern Pennsylvania. There was a full moon and I sat up and looked at the scenery until very late. Of course, I didn't patronize a Pullman, if there was one on the train. I had food with me which lasted the entire trip of two days. It must have been about five o'clock in the morning when we reached Maush  Chunk, where I changed to the Jersey Central for Tamaqua. I had some time to wait so, after having my trunk transferred to the other depot and had my breakfast at a hotel, I started to climb the mountain which arose just  in back of the hotel . To be sure, it was only a small mountain, and it didn't take long to reach the top, but the scenery to me was wonderful. I found some low bushes with blackberries which I recognized from Mammy's description as huckleberries.

The trip to Tamaqua was brief. I found my father to be rather under medium height, with iron gray hair and just under 336 years old. I can't say that my welcome was especially warm, but under the circumstances, not too disappointing. I must have seemed rather uncouth, wearing boots instead of shoes and otherwise just a raw country boy. I was given a comfortable room and in a day or two was introduced to my duties. I brushed hats, was taught how to fold and put away suits and to do all of the little things around the store.

The family consisted of  father, mother and three little girls - Rosie, Irene and  Mary. There was also a maid. I got up before seven, swept the store and had breakfast. There were two clerks in the store, my father's brother-in-law, Abe Henlein,  and another young man.

I soon met some nice young people, particularly the Wood family, father, mother, son and daughter.  They were very close friends of my father and I spent many Sundays at their house on the edge of town.

Tamaqua is a hard coal mining town. Among the foreign element, the Welsh predominate. A few years before the city made headlines through the action s of a society called the Molly Mcguires. I judge that their operations must have been something like the Klu Klux Klan at its worst. It grew so bad through murders and other depredations that eventually they were unmasked and I was shown a trestle bridge from which seven of their members were hanged. Because the Molly Mcguires were Catholics, members of their faith were in bad repute. One result was the organization of what was practically an anti-catholic society, the Patriotic Order of  Sons of America -- an organization that I joined. So far as I ever learned, this society was just what it's name implies, a patriotic society. Later I discovered that the society was national in character.

I found that my father was recognized as a leading citizen and was an important member of the Masonic Lodge and of the Knights Temblors. I learned that my relationship to my father was known to his wife. She was a good sport, for she never allowed that knowledge to keep her from treating me cordially. One day she had some ladies over for dinner ( their residence was in the back of the store) and, there being no other man present,  it fell upon me to serve the meal. My face must have been red, for it was my first experience in that capacity. If it had been a roast instead of a baked fish I don't know how I would have come out.

While I enjoyed much of my experiences during this period, the situation was more or less strained, and I finally decided it would be best to return home. My return trip was by way of  the Reading and Pittsburg. It was snowing when I reached the city and continued to snow until I arrived- in Lanark early in February, 1883, less than six weeks since I had left. Incidentally, I arrived broke, and my train was the last to run for three or four days.

I GO TO HIGH SCHOOL

Well, I was home again and nothing to do. All I could do  was go to school until farm work opened in the spring. I didn't take any particular course for so short a period  but put in my time to the best advantage. We lived next door to some prominate citizens -- Mr. and Mrs. Issac Rowland. One evening soon after I arrived, a young man about my age but much shorter was in the yard and introduced himself as Fred Horner, also attending high school. This neighborly gesture resulted in a friendship which lasted until Fred's death in 1949 at the age of 84. He helped me get started as a newsboy in town and in many ways made life easier for me. My illegitimacy, which was common knowledge was never a disadvantage.

Lanark had ,and so far as I know still has, a population of around 1200. The schools were under the superintendency of Franklin Thomas Oldt, a man in his thirty's. He was slender in build and wore a small rather straggley black beard. His most distinguishing physical feature was a large, well shaped head (He wore a #7 1/2 hat). He was recognized as one of the leading educators of our part of the state. Some years later he was nominated by the Democrats for the office of Superintendent of Schools for the state. I always had a kindly feeling for Prof. Oldt  because I realized that he was responsible for my being able to continue school until graduation.

When March vacation came I went to Prof. Oldt to get some of my biiks to take home. He asked why I wanted them. I told him that I was quiting school to go to work on the farm. He suggested that if I stayed and did some extra work I wuld be able to fraduate the following year. (It was only a three year course). When I got home and broached the subjectr with my grandfather, I wasn't suprised to find him opposed to the idea. "You have more education now than any of my sons ever had," he said.  Fortunately for me however, Mammy heard the conversation and promptly took part, with the result that they let me go ahead and purchase the necessary books and supplies on credit -- which was easy to do when the merchant realized that I was William Barklow's grandson.

Never having the inclination to slight my school work, my grandmother's confidence made me determined to be worthy off it. While the principle course included only four different studies, I decided to take seven at once. Consequencly I did most of my studying at home. Fred Horner loaned me his General History and worked with me in Geometry, so I didn't have to buy those books.

The local paper, the Lanark Gazette, published a weekly column of high school notes and this column helped to introduce me. In any event, I was readily accepted by my classmates and the school. I was promptly taken in as a member of the  various class societies, one of which was particularly helpful -- the literary society. The officers of the club acted as critics, noting any gramatical errors made by fellow members. Being particularly deficient in this area, I found the criticisms most helpful.

Being a new boy in town it is not suprising that I received considerable attention from the girls and soon made friends with most of the boys.

Summer vacation meant an opportunity to earn some extra money working on a farm. At that time I had no idea what I wanted to do after school. The usual thing was to begin by  teaching a country school. Consequently, since the teachers institure was being held in Lanark, I attended. There were two things that I learned at the convention and remembered. The first was a statement made by an old time educator, Jonathan Piper, to the members of the institure, he said, "repetition is a condition of memory." The other was an interpolation made in an address by Belva Lockwood , the only woman who ever declared herself as a canidate for President of the United States. Talking generally off "man" she states, "When I say man I always mean woman." Then in recognition of the snikers that followed she added, "I think you will all agree that man embraces woman."

After this I think most of the audiance was ready to vote for Belva for President. (Incidently, in 1952 I made the "line" in the Chicago Tribune with this story)

How I Missed Becoming An Admiral

There was one other incident that occured during the Institure, but which had no direct connection with it. An examination was to be held in Lanark -- at the high school -- to screen canidates for admission to the Naval Academy at Annapolis. I had not heard amything about the matter until the day before the examination was to be held. Then Professor Oldt and George C. Maston, the county  superintendent of schools both suggested that I try for the appointment. Realizing that there would probably be a lot of questions on the subject off U.S. History, I sat down by an open window and boned up on the subject. It would be just my luck to catch a cold on that critical night. It was not a seriouss cold, but in the physical examination fussy old Dr. Buckley from Freeport, found that I had enlarged tonsils. He didn"t even give me a low physical rating but simply threw me out with no rating at all. In view of my record of practically no illness other than ague and the mumps, I felt the doctors ruling was unjust. My disappointment was augmented when I learned that I stood first in the mental examination.

The winner was a handsome young chap who stood first physically but not so high mentally. Unfortunately, however for him he lost out at his examination in Annapolis, and his alternate, a rather short sunburned farmer boy received the permanent appointment.

While I was almost sick with disappointment, my grandmother comforted me somewhat with a bit of her philosophy, "Whatever happens is for the best." Who knows but that she was right.

My first and last full year in high school was filled with hard work tempered with a reasonable amount of pleasure including parties, athletics and reading. One book, Last Days of Pompeii" was required reading. In addition the high school library had on its shelves a series of historical books by Jacob andd JSC Abbott. There were more than twenty volumns and I found time to read them all at night.

THE TELEPHONE

I think that it was the summer of 1883 that we were first introduced to the telephone as a practical utility. While it had been demonstrated at the centennial exposition in Philadelphia seven years earlier, it had only recently arrived in Illinois. A line had been erected between Mt. Carroll and Lanark, but there was no exchange and almost no customers. The first telephone that I ever saw and listened to was in the house of our next door neighbor, Isaac Rowland. His son-in-law lived on a farm several miles west of Lanark. A line had been erected between the two homes. The Towland house was crowded on the Sunday after the telephone was installed by neighbors anxious to test their vouces and hear messages from a distance of several miles. It was one of the world's wonders. Today, just a few minutes before this was written, I chatted with a gentleman in Havanna, and he made an appointment to see me at my office tomorrow. He was leaving by plane this evening. What marvelous changes have taken place since my school days!

I CATCH THE MEASLES - AND SPREAD THEM

During the Christmas holidays, there were a good many parties and other entetainment, one of which was at a country school house several miles from town. I drove our old blind horse that night. When it was time to go home, one of my schoolmates, George Leland,  was ill so I took him home in my buggy. The next morning I learned that George had come down with  the measles. Some days later I found myself feeling rather tired, but supposed that it was due to holiday dissipation. That day I met an old friend from the country who invited me to go home with him for a few days.

I needed a pair of rubbers for the trip and asked Pap for the money to buy them. But he didn't have the cash, and of course he wouldn't buy on time, so he told me if I would take a load of oats from his warehouse and sell it he would give me the money. So my friend, Sherman Fisher, a cousin of my stepfather and I loaded his sled with oats and sold the grain at the elevator and I got my rubber overshoes. After this we drove out to his home in the country.

That night quite a party of us drove to the Spring Valley Schoolhouse where a revival meeting was in progress. The next morning I accompanied the boys to their school. After school I walked a mile or two to the Walrad home, where I spent the night with my old schoolmate, George Walrad. Next morning we went to the Hershey School where Doug Mitchell was the teacher. From him I learned that there was to be a dance that night at my old house, now occupied by Uncle Harris and his wife. Doug suggested that if I would teach his school that day he would drive to Freeport, some 17 miles, and bring his girl and another girl for me to which I was agreable.

The affair turned out to be quite a party, which lasted until the "wee-hours" of the morning. In fact, it was so late that we decided that we might as well have breakfast and then drive to Freeport with the girls. The trip was uneventful, except that when my feet got cold I would get out and run with the sled to keep them warm.

Arriving in Freeport we stopped at the Pennsylvania House and went in to get warm. After removing my muffler and  cap it appeared that I was breaking down with the measles. Not wanting to futher expose the others to the disease I left immiately for the depot. Once there I had to wait until afternoon for the train to Lanark . I did not arrive until around four o'clock. I then decided to stop by the post office and wait for the mail to be distributed. It was rather stuffy in the crowded room and the first thing I knew I was gently falling towards the floor. I was rescued however, by the man who was standing next to me, a Mr. Shidler, whose son later married my sister Rosa. While I escaped from actually fainting, it was evident that I was in no condition to walk home, so Mr Shidler borrowed a grocer's delivery horse and wagon and took me home.

When I got home Mammy put me to bed, gave me hot tea and by the next morning I was fully broke out. No doctor was called, nor did it ever occur to any of us to call one. A week later I was back in school none the worse for my holiday experience. But what a trail of measles I must left behind me at both No 3 and Hershey School.

SCHOOL DAYS

While I had many girlfriends, there was generally a particular one and the first was a girl of 15, Etta Arnold. She was a member of my class. We exchanged letters and went togather to parties until her folks thought the affair was getting too serious and put a stop to it.

There were two weekly papers published in Lanark at that time, the Gazette and the News. I was thrilled to write the hight school "notes" for both papers. In some ways I can trace my career back to this first job of reporting.

MY SUBCONSCIOUS SOLVES PROBLEMS

During the year of 1882  I experienced several examples of the action of the subconscious mind. The first came at night. Unable to solve a problem , the nature of which I have forgotten, I gave up and went to bed. Still pondering the problem during the night, I had a dream in which the problem was solved. Next morning I remembered the dream and was able to make a perfect recitation.

The other happened during the daytime. The night before, I had been to a party that lasted so late that a chum and I decided not to go to bed at all. Instead we spent an hour walking around town. I did spend awhile on the lounge at home, but didn't get enough sleep to keep from getting drosey at my desk after dinner.  The lesson in Algebra had to do with minus quantities and I just couldn't see any sense in it . Mulling over the problem I dropped off to sleep for a moment. It couldn't have been long for I wasn't caught at it.  Arousing with a start,  I again took up the problem and found its solution as clear as crystal. Furthermore, I was the only person in the class who did solve it. Explain that if you can. I never could!

Friday afternoons were generally devoted to extracurricular exercises. One time it might be old Greek proverbs - another time it would be simple problems in arithmetic. One of the former seemed appropiate to me, so I wrote in all my school books the simple admonition: "Strive to Excel". With that advise constantly before me, I hoped to justify Mammy's faith in me. I'm sure that she was satisfied with the results.

Arithmetic was always a must in country schools and I certainly got a lot of training in it. One Friday afternoon Prof. Oldt gave us a test in ariithmetic which demonstrated that the town schools and pupils were sadly dificient in this important area or branch of learning. "I have here", he said, " a small blackboard on the reverse side of which I have written 20 problems which involve only simple addition, subtraction, multiplication and division. When I turn this board around you are to write the answers without the use of papaer and pencil. Just to add interest to this contest the one who is first to solve the problems correctly will win a prize -- nothing of any value -- just an incentive for you to make a special effort." Then turning the blackboard around he said "Go". Here was a chance to cash in on my early experience in mental arithmetic. The problems were really simple and I raced througfh them like nobody's business. Finished, I held up my hand to indicate I was ready to report. Silence followed for some time. Then a small girl of 16 timidly held up her hand, followed shortly by another girl, one of the class leaders. Then a long pause. Finally the treacher said, "Well Barklow, since you were first to hold up your hand will you read your answers?."  I did so, "Who else got the same answers?", asked the teacher. The two girls were the only ones. "Well, that is too bad." said the teacher, "for they were correect." Out of more than 80 pupils in that high school only three were able to solve those relatively simple examples. My prize was a five-cent scratch pad.

EQUAL IN RANK

We were now approaching graduation time, and the question of who were to be the selutetorian and valedietatian, the two highest honors were upperemost in the minds of the `3 members of the class of 1884. Fred Horner, my loyal friend didn't hesitate to say that "Barklow could be valadictorian if he set his mind to it." It didn't turn out that way however. After examinations were over and our standings were established Professor Oldt came to me and asked weather I wanted to be valedictorian or salutatorian. Since the honor carried with it the preparation of an address, and I had a job to do on Uncle Calvin's farm, I wasn't anxious to take on this additional responsibility. Furthermore, as Professor Oldt pointed out, Miss Redlime and Miss Wales had been in the Lanark schools from first grade to high school. Considering their very satisfactory grades, it didn't seem quite fair for an outsider who had been in Lanark for little more than a year to walk away with the highest honors.

The matter was settled by having my name appear on the program with the girls as being of equal mark. Then too, I got the most prizes, so I was satisfied. Incidently, my final mark was 94% out of a possible 100%.

I GET ANOTHER DIPLOMA

Even before actural graduation, I was out on Uncle Calvin's farm several miles from Lanark, helping with the spring work. He had a span of tall, youngling horses, and since I didn't like to curry and harness horses, I told him that I would milk the cows if he would take care of the horses, which pleased him very much. My principle work that spring was plowing and haying.

That summer I received the remainder of my inheritance, if you can put it that way, so I decided to go back to Dixon and complete my business course. Bt this time the school had grown so much that new buildings had been erected on a rather spacious campus at the west end of the town. Just how much good my diploma from business college did I don't really know. Probably I did get something out of the experience. Certainly I never made a business of keeping books and such book that I did keep didn't follow the rules laid down in college. On the whole, viewed from the passage of years, those weeks were practically wasted.

I BECOME A PRINTER'S DEVIL

Returning from Dixon after getting my diiploma, I ran into L.G. Burrows, owner and editor of the Lanark Gazette. I suppose he was somewhat impressed with the copy I turned in as a high school contributor. Anyhow he offered me a job. To begin with I was sent out in the contry to solicit subscriptions and collect bills from deliquent subscribers. I also collected bills for advertising and picked up local news along the way.

When winter came I went into the composing room where I learned to set type and feed a job press. My pay was $5.00 a week. The work was interesting and I learned something practical about punctuations from the foreman, Will Wild, who quit school when he was 13.

I still had an idea that school teaching was my proper goal. So, in the spring of 1885 I applied for a job teaching at a country school some 8 miles from home, at Chambers Grove.

I AM A SCHOOLMASTER

I got the job at $40 a month, passed my teacher's examination and received a certificate entitling me to teach in Ogle County. Through a friend, Ed Myers, who taught at Brookville, a small village in an adjoining district, I got a place to board with a family consisting of husband and wife, but two miles from the school house. This cost me $2.50 a week which meant, from a financial point of view, the teaching job wasn't much of an advance over my previous newspaper experience. This was particularly true since Mr. Burrows had offered me a promotion as editor and manager of the Leafriver Enterprise. This village was some 15 or 20 miles to the east of Lanark, the Enterprise being printed in Lanark. But having decided on a teaching career, I passed up Burrow's proposition.

The school had an enrollment of approximately 25 students ranging in age from 6 to 16. Two of my pupils were young ladies, daughters of an old settler and his third wife. They were bright, intelligent girls who helped to make my work more interesting. They did this by taking the studies beyond the customary country school grades. Prior to that year, the school was not graded and it was my job to establish the new system which worked very well.

I AM MISTAKEN FOR A PREACHER

I had been using a razor for years and had cultivated a promising mustache. Not being an expert with a razor however, and expecting to be far from a barver shop, I decided to let my beard grow-- a rather common custom at the time. The first Sunday that I was in the district I attended sercices at an Evangelical church. It was the first service of the summer season. They had a new preacher and the Sunday school was to be organized.

Now I suppose, because of my slightly clerical loking coat and a rather dignified looking beard, I was asked to teach the young lady's bible class -- of which my two young lady pupils were members. Whether or not the class stood -- or sat -- in awe of me, I had dificulty in getting things moving. Fortunately the lesson was about a part of the scripture with which I was at least a little familiar through my recent study of ancient history. Not getting satisfactory responses from the pupils, even from my own pupils, I delivered a little lecture taken from history rather than from the Bible. I must have made quite an impression for after leaving the class a young lady teacher from a nearby district noticing that my pupils knew me, asked who I was. The girls replied that I was their new teacher. "Oh" she said, "I thought he was the new preacher." Actually, later that summer and just as a joke, I did pass myself off as a preacher and got away with it. When the preaching services began the new preacher turned out to be rather sloppy looking man his fifties.

I frequently spent my weekends at home in Lanark during this period, walking the 8 miles after school on Friday and back again on Monday arriving in time to open school. I wish I had a chance to hitch-hike in those days!

After the term was well established the county superintendant sent me the necessary forms to conduct examinations in the several grades and I proceeded to use them.  Passing the desk of a little first-grader, Agnes Powers, I noticed that in answer to the question, "Where do you use a capitol letter?", she had answered, "At the end of a sentance."  I knew of course that Agnes had confused the capitol letter with the period. Wishing to give her the opportunity of correcting ther error herself, I asked, "Agnes, where do uou use a capitol letter?" Right back came the answer in no uncertain tone, "You use a capital letter at the end of a sentance." So positive was she of her answer that I hesitated a little before correcting her. Then a thoughr occured to me and I asked, "Which end?" And her answer came trimphantly, "The front end of course." Naturally she didn't see the humor of her answer. When she grew up she married Johnny Beck, one of her fellow students three or four years her senior. Johnny became a Methodist preacher and a popular one. Coincidence brought him to The Pearl City Methodist Church some fifty years later and while returning from the funeral of my  long time friend Doug Mitchell I stopped by his home for a short visit. I related this incident to Johnny and Agnes, and we all had a long-delayed laugh.

OUT OF A JOB

In 1886 my stepfather moved to his father's property near Yellow Creek. In the same year my grandparents moved to the Cherry Grove Farm and my aunt Jennie married a hired hand named Dan Shark, who undertook to run the farm. I decided that it was time to go looking for a job and traveled to Chicago to look up Wallace Lanib who was employed in the carpet department of Marshall Fields' wholesale dry good store, then housed in a shabby three or four-story brick building on West Madison Street, near LaSalle. ( they were then building the magnificient seven-story granite building on Adams and Franklin Streets.)

Wallace boarded near West Madison Street and graciously invited me to share his quarters. Sometimes we walked downtown, but usually took the streetcar which was drawn by horses. Cable cars came along a few years later. As I recall it, the Auditorium Hotel had just been built and I killed some time sitting at the windows of the second floor parlor watching the procession of wagons hauling dirt from excavations, which were dumped into the Lake a block or so beyond Michigan Avenue. It must have taken innumerable loads such as that to dig out the land lying east of the hotel and including what is now Lake Shore Drive.

Before the Auditorium Hotel was built the two small hotels in town were the Palmer House and the Grand Pacific. The Grad Pacific was distinguished by its corner windows looking out from the first floor. The Palmer House was noted for its well known barber shop and for the first floor being embedded with silver dollars at the corners of each tile.

The streets of Chicago were paved with cobblestones. The taxis of that day were two wheeled vehicles with the cabby on a seat high above and the passangers way in back. Between 1886 and the World's Fair in 1893, cable cars supplanted horse cars on the principle streets.

  I BECOME A PHOTOGRAPHER

I made a show of looking for a job in Chicago, and after a few days went home. Evetually I was presented with an opportunity by one of my school friends, Harry Loman, to buy a half-interest in a photography gallery. The other half was owned by a Mr. Renschle who was a practical photographer. The price was three hundred dollars with one hundred down and my note for the remainder. My stepfather loaned me the hundred and  I attempted to learn the business. Unfortunately I never became proficient at it and my grandfather had to take over the note. For a time I boarded with my partner, changing later to the home of the local street commissioner, Seth Wiley, whose daughter Eva I had a crush on.

  A PICNIC THAT ENDED IN TRADEGY

In its small way Lanark had literary yearnings, exemplified by its thriving literary circle of which I was a member from the beginning. We had regular courses of study, and regular meetings where we discussed these lessons. Mostly, as I recall, they were English translations of Latin and Greek classics. The membership was suppose to constitute the "Cream" of Lanark society.

Our meetings were discontinued during the summer, but a picnic was arranged for mid July.

the elete of the city were there. We went by train to Savanna and lugged our food baskets to the top of a bluff overlooking the Mississippi River. Since I took an active part in setting the picnic up I was ready to rest in the afternoon. As a result I declined an invitation to go rowing on the river. I did however accept an invitation to row across the river and go swimming in a spot where we didn't need bathing suits.

Discarding our cloths, one of my close friends, Wilbur Wiley, and I started to wade out toward the deep water. Suddenly we found it and I disappeared from sight. Although I had never learned to swim, I managed to rise to the surface and tried to get back to shallow water. While attempting to test the depth, I again disappeared. By this time others of our group got panicky and rushed to my assistance. Again I kicked myself to the surface and a couple of the more profifient swimmers held me up. My first thought was that I might loose my control and endanger their lives as well as my own. So I held mh interlocked arms behind my back and relaxed, not realizing that if I had done that in the first place I would have floated.

To our surprise, two of our party had rushed to the scene in a boat into which I was promptly pulled. Except for the water I swallowed, and which I promptly expelled along with the undigested portion of my lunch I was little the worse for my experience.

While all of this was transpiring, someone realized that Ed Graham, one of the fine young men of the town, was missing. He had started for the scene of the trouble but disappeared without a sound. Evidently, a heart attack or cramps had made him helpless. The news of his disappearance quickly reached town and several fisherman with grappling equipment son recovered the body. A telegram was sent to Ed's father, and it fell to me to meet him and to break the tragic news of his son's death. I'll never forget the stricken liik in the father's face. He aged ten years in as many seconds.

The body was taken to the undertaker, who needed an assistant. Again I was pressed into service and helped to cloth the corpse. It was a sad party that returned to Lanark that night and, next to his father, I think it must have affected me the most for, after all, it was my fault. If I had gone boating with the girls it wouldn't have happened. And to cap off my experience, Mr Burrows, the editor, insisted that I write the story for the Gazette.

GIRLS

"The proper study of mankind is man." This is suppose to be a very wise remark. But as Belva Lockwood said, "by man is meant woman" and during my first few years in Lanark I made a study of quite a number of girls. After my budding romance with Edta Arnold was nipped in the bud (is that sort of prunish?), the next girl to catch my casual attention was Althea Noble. Olive skin, black hair and eyes, and rather timid, her father was a leading grocer in town and they lived on our street just a few doors away. Perhaps our first meeting was accidental but after that it wasn't. I waited for her and we walked to school togather.

Then there was Jenny Shumway, whose father was the town druggist. I first met Jenny as the critic in our Literary Society. She had her heart set on a young man in her own class (1883) but didn't have him nailed down. So she picked me up, and I mean literally for she had a wagon and a pair of spotted ponies. She then showed me off -- delibertely driving past my ex-sweetheart, Etta.

Once, at some public gathering Jenny was without an escort, so I accepted the job.  Being more interested in her classmate than me she kept looking for another couple. Eventually she saw them and announced the fact with all due regard for her grammer, saying "It is he.", which indicates that the girl didn't count. But the girl was of interest to me. She wore a white satin dress with a white satin sash. I learned from the Wiley girls later that under the white satin she wore six petticoats, a practice that was common among people who could afford the multiple garments.

Mary Wiltsey, just my age, but in the class of '83, was an old standby friend who, at one time,  I thought would marry my friend Doug Mitchell. In my friendship with Mary, I learned something of how I stood with the mothers of the town. There was to be a weekend party at Doug's home in the country and we were both invited. Unfortunately, since I was a clerk in a grocery store and it was a Saturday night, I couldn't get away. As a result her mother wouldn't let Mary go either. While her confidence in me was appreciated, I'm not quite sure it was a compliment, even in those days, Marry eventually married a farmer living in her school district. She later become a teacher. Another Mary, Mary Redline, who was equal in rank with me at graduation, was a bright and intelligent person whose company I enjoyed, and with whom I spent many a pleasant Sunday afternoon.

The country seat, Mt Carroll, just seven miles away, was a sort of attraction to Lanark boys. Fred Harris' father had a horse and buggy and occassionally Fred was permitted to borrow it. Once, while in Mt. Carroll, we saw two rather charming girls -- and they saw us. When we got back to Lanark we wrote them a letter saying that we would like to see them the following Sunday. As a result, Fred had a date with Elsi Glock, the blonde and I a date with the brunnete, Miss Moore. Her house was on the far side of town and about two miles from the railroad station. There was a 2 AM passenger train which I occassionally took to get to her house, when I couldn't catch a ride on the freight. This affair, a perfectly innocient one, lasted until she was married to the son of a prominent farmer living near Mt. Carroll. At the time I was seeing her she was a slender, rather pretty girl. Many years afterward however, I learned that she had grown fat and weighted over 200 pounds.

I BECOME A GROCERY CLERK

Realizing that I wasn't cut out to be a photographer, I accepted a job as a clerk in George Wales' grocery store. The pay was five dollars a week plus board. The hours were long. Up at six in the morning I openned the store, swept the floor, cleaned the lamp chimneys, (such lamps supplied the illumination for the entire store), and then returned home in time for breakfast.

The store stayed open until 9 o'clock in the evening during weekdays and saturday nights until there were no more customers. Most of the customers came to the store to make their own purchases, although occassionally I had to make deliveries. More than once I carried a fifty-pound bag of flour a quarter of a mile to make a delivery.

The store handled a considerable amount of country trade, which consisted of trading groceries for butter and eggs. Everyone, even in the town itself, had their own gardens -- so we didn't have any demand for vegtables. We had practically no packaged goods so items such as sugar and coffee had to be wrapped in paper packages. There were no paper bags. Molasses and vinegar were drawn from barrels into jugs and farmers usually bought salt by the barrel. I really became quite adept at the job and may have held my position indefinitely had it not been for the fact that with two other boys, I got itchy feet.

WESTERN ADVENTURES

Fred Kramer, who had been teaching school, and I were at this time still very close friends. In the spring of 1887 we made friends with another boy, Elmer S. Emmert, age nineteen, who was about to graduate from high school. Elmer had formerly lived in Witchita, Kansas. His father had been Secretary of State there and, as a young boy, Elmer had been a page in the legislature. Once, while on a vacation in Colorado, Elmer's father had contracted mountain fever and died. This left his mother with four boys of whom Elmer was the eldest. Having formerly lived near Lanark, Mrs Emmert brought her boys back to her old home, rented a house from my grandfather and took on borders.

Because Elmer had lived in Wichita, and because that city was in the midst of a boom, we decided to make it our destination. Our first plan contemplated the possibility of Fred furnishing a team of horses and a wagon. Consequently , we made plans for a camping trip. Unfortunately, our plans did not visualize since Fred's father rejected the idea for using the horses and wagon. As it finally turned out we decided to take a steamboat from St Louis. And with our plans completed we began our western adventure.

We started out in Savanna but were unable to catch the steamboat to St Louis. The steamboats didn't run on schedule and we couldn't afford to wait around for the next one to show up. So we decided to go by rail and purchased tickets all the way through to Wichita. When we got as far as Kansas City we had to lay over until the next day. Finding a cheap room we each squandered thirty-five cents for tickets to a cheap burlesque show, with seats in the gallery. The performance was rather risque for those days - the girls were in tights. One of them even visited us in our upstairs room, which added fillip to our adventure.

The next day we continued our journey but only as far as Topeka just to see the town and particularly the capitol building. Before leaving home Professor Oldt suggested that we call upon his brother-in-law, Edward L. Copeland, the cashier at the Santa Fe general offices which were just across the street from the capitol. Our only reason for calling upon Copeland was that in addition to being related to Prof. Oldt, he was also a graduate of Lanark High School. class of 1880. So, from the state house we crossed the street to the imposing red brick, five story office building. We found Copeland's office on the first floor. He was very cordial and we had a pleasant visit. As we were about to leave Copeland suggested that we ought to make applications for a job, since we might not find what we were looking for in Withita. So we left our applications and departed with little thought that we would ever make use of them.

Our first night in Wichita was spent in a hotel and we were practically broke after paying the bill. The next morning we started out to see the town, but had not gone far when we were hailed by a young man driving a delivery wagon and asked us if we were looking for a job. Of course we were, and since Elmer was closest to being broke, he was elected to a position of a waiter in a fifth avenue hotel. A day or two later Fred received a job at the same place. In the meantime Elmer had taken me to the house of an old friend who gave me lodging and food. This was just before the Fourth of July. I knew something about typesetting, although I was far from being skilled in the trade. In any case, I applied at the office of the Wichita Eagle and promptly got a job as a composer. It seemed that the only way the printer could get off to celebrate the Fourth of July was to find someone to take his place. I found it necessary to apply for membership in the union before being permitted to go to work. My three dollar fee was later returned to me.

I went to work about 2 o'clock in the afternoon distributing type to fill my cases preparatory to setting type during the night. After supper I returned and worked until the paper was put to bed, which was usually around 3 o'clock in the morning. At midnight, to help keep us awake, we were served with hot black coffee. We were paid by the 1000 ems, each compositor turning in proofs of what he had set. My job didn't last long after the Forth of July, so I had a few days of idleness which gave me an opportunity to see something of the boom city.

I suppose there are few now living who will remember the Wichita boom. It was a city of 40,000 people then and growing rapidly. The fine buildings of the city were pointed to with pride. Lots were laid out all around the city and many were sold to non-residents, most of whom lost their investments when the boom went bust. Just as an example of inflated values, a young man who worked in the shipping department of the Witchita Wholesale Grocery bought several lots in the near outskirts, for which he paid about 400 dollars. As the boom gained imputus he was offered 600 dollars for his lots and sold. Later on these same lots sold for 15,000 dollars. And was the grocery worker sore!

Of course Elmer didn't want to make a career as a waiter, so when a telegram came from Mr. Copeland in Topeka saying there was a job for one of us, Elmer answered at once, and in person. Having no immediate prospects, I decided to accompany him. Fred stayed on at the hotel until he got a job as a time-keeper for a railroad construction gang, and that ended our relationship although we remained close friends. Not long after Fred returned to Lanark, resurmed teaching and married the daughter of a well-to-do farmer who eventually presented him with eleven children.

MY JOB IN TOPEKA

I began my job in the claims department that Monday morning. All correspondance in the department was written in long hand with copying ink. It was my job to put these letters in a biik with their leaves, on the back of each letter was olaced a damp cloth. Then the book was placed in a hand press. Under pressure the letter was transferred to the thin sheets in the book.

When the mail came in I found the claim number, located the envelope containing previous correspondance, and distributed them to the employee handling each particular claim. It was just boys work, but until I became familar with it, I had to put in a good deal of over-time for which there was no extra pay.

Soon I had mastered the routine and it was not long before I had spare time on my hands. I couldn't see myself sitting idle at my desk, so I asked the chief clerk for something to do. First he sent me to make out vouchers for the payment of claims and handling simple correspondance. Everything seemed to be going along smoothly until September, when an order from headquarters came along to reduce the work force, and I being the youngest in point of service, was out of a job, However, before leaving, Mr. Parker, who had charge of my department, suggested that I leave him my address in case he wanted to reach me later.

The next month I spent in Northern Kansas with George Barklow, a cousin of my mother, where I helped with corn husking. Within a month I had a letter from Mr. Parker calling me back to my job. I held this job for the next three years.

Elmer and I roomed togather. Our room rent was low and we bought twenty-one meal tickets at a restaurant for $3.75. One of Elmer's jobs was to carry bags of gold coins to the bank for deposit. I frequently helped him carry $5000 at a time. We never thought anything of a possible holdup, and never had one.

Among our fellow workers in the Santa Fe offices was a full-blooded Indian. Another was a handsome young man named Jere Black, then assistant general passenger agent. Later he became passenger traffic manager located in Chicago.

In an effort to economize, the overcharge claim department was moved to the top floor and placed under C.S. Sutton , the auditor. The top salary was placed at $60 a month. By this time I had advanced to the head of the overcharge claims department, by no means an unimportant position.

After changing our living quarters several times, six of our friends, mostly fellow employees joined in an arrangement which you might call a "bachelors club". We rented a house, furnished it as cheaply as possible, hired a housekeeper, and proceeded to live like kings. It soon developed that our cost of living hadn't decreased materially and our grocery bills were pretty high. The climax came when one of our cheif members, a Mr Alaxander, put on a disappearing act. We never did locate him, nor did we have any idea why he disapperared. That was the end of the "bachelors club" and Elmer and I assumed responsibility for the indebtedness on the furnature. Eventually, Elmer got married at the age of twenty-one and set up housekeeping with that furnature.

I think it was in the summer of 1888 or 1889 that Elmer and I were awakened by a fire alarm and found it was in the Santa Fe general office. We hastened to the scene. What happened was that spontaneous combustion was started in the attic among a lot of tissue records. I don't think it ever reached any of the lower floors, but an effort was made to empty the building which resulted in a lot of unnecessary damage. The result was that we had to move into terperary quarters all over town.

As a job benifit we were granted a two week vacation once a year with pay. We also received free railroad transportation to anywhere on our lines. This enabled me to spend my vacation time visiting home folks back in Illinois. On one of these occasions and without any conscience effort on my part, I found myself engaged to Eva Miley. It is true that several years before I was quite crazy about her, but I was in no position to marry and eventually succeeded in cancelling the engagement. She later married a local merchant in Lanark, named R Landtrk, and we continued to be good friends.

MY FRIEND JOSLIN

Among my Topeka friends was Herb Joslin. His parents were down east Yankees - the kind who continued to practice the tradition of having baked beans for Sunday breakfast. Herb was a tall and rather solumn looking man. But he had a sense of humor which would have made him a star performer on the radio, had there been radio in those days. He had a way of saying simple things which kept his listeners in stiches for hours at a time. Indeed, he was always a welcome addition to any crowd.

Herb was an artist in feeling, but a painter by trade -- actually a sign painter. With weak lungs, he found it advisable to spend his winters in El Paso.Once he returned from nearby Mexico with a coffee-wood cane on which was carved the Mexican Coat-of-Arms -- an eagle standing on a cactus and holding a rattlesnakle in its bill. Years afterward, because I admired it, he presented it to me and I still have it.

WE SEE AND HEAR BILL NYE

It was not suprising that when Bill Nye and James Whitcomb Riley, both nationally known humorist,  were billed for an evening's entertainment at the local opera house, Herb and I were there. We had seats in the front row of the balcony. Unfortunately Riley had gotten drunk after a Kansas City appearance and was unable to perform. I had read about Bill Nye from the time that he was editor of the Laramie Boomerang and was very familiar with his brand of humor.

When the curtain wwent up there were just two people on the stage. Nye and George R. Peck, gereral council for the Atchison, Topeka and Santa Fe railroad and a prominant Kansas politician. Peck introduced Nye and in a way that proved that the lawyer was no slouch as a humorist. He extalled Nye's wisdom in extravagant terms, winding up with the statement that our guest had agreed not to tell all he knew ,but would leave something for the fall campaign. The introduction brought the house down and the audiance was prepared to enjoy a pleasant evening.

When Bill came forward to acknowledge the introduction we saw a tall rather solemn looking man, attired in a black Prince Albert coat, the tails of which reached to his knees and hung from his shoulders "like a sack on a beanpole" as the saying goes. He began in a slow, halting drawl by saying:

"Ladies and gentlemen, when I came to Topeka I looked around to find someone to introduce me. I finally found Mr. George Peck, the man who stands between the people of Kansas and popular justice as it were and he said he'd introduce me so I'd stay introduced. And I guess he just did."

With this as a starter it proved to be an evening of laughter. Herb didn't laugh much - he never did - but when he saw the point of the joke, which was generally long before anyone else, he would explode with an undescribable grunt that was more effective than a hearty laugh. The fact that the event just described remains so clear in my head indicates the kind of impression it left with me.

TOPEKA GET ELECTRIC STREETCARS

Topeka at the time had a population of some 40,000 people and was spread over considerable territory. It had a short railway of sorts but with the development of electric power Topeka became one of the first cities in the country to apply electricity to it. It seems strange to see a streetcar go up or down a hill without any apparent means of propulsion!

.


MY JOB IN TOPEKA

I began my job in the claims department that Monday morning. All correspondance in the department was written in long hand with copying ink. It was my job to put these letters in a biik with their leaves, on the back of each letter was olaced a damp cloth. Then the book was placed in a hand press. Under pressure the letter was transferred to the thin sheets in the book.

When the mail came in I found the claim number, located the envelope containing previous correspondance, and distributed them to the employee handling each particular claim. It was just boys work, but until I became familar with it, I had to put in a good deal of over-time for which there was no extra pay.

Soon I had mastered the routine and it was not long before I had spare time on my hands. I couldn't see myself sitting idle at my desk, so I asked the chief clerk for something to do. First he sent me to make out vouchers for the payment of claims and handling simple correspondance. Everything seemed to be going along smoothly until September, when an order from headquarters came along to reduce the work force, and I being the youngest in point of sercice, was out of a job. However, before leaving, Mr. Parker, who had charge of the department, suggested that I leave him my address in case he wanted to reach me later. The next month I spent some time in Northern Kansas with George Barklow, a cousin of my mother, where I helped with corn husking. But I soon received a letter from Mr. Parker calling me back to my job. It was a position I held for the next three years.

Elmer and I roomed togather. Our room rent was low and we bought twenty-one meal tickets at a restaurant for $3.75. One of Elmer's jobs was to carry bags of gold coins to the bank for deposit. I frequently helped him carry $5000 at a time. We never thought anything of a possible holdup, and never had one.

Among our fellow workers in the Santa Fe offices was a full-blooded Indian. Another was a handsome young man named Jere Black, then assistant general passenger agent. Later he became passenger traffic manager located in Chicago.

In an effort to economize, the overcharge claim department was moved to the top floor and placed under C.S. Sutton , the auditor. The top salary was placed at $60 a month. By this time I had advanced to the head of the overcharge claims department, by no means an unimportant position.

After changing our living quarters several times, six of our friends, mostly fellow employees joined in an arrangement which you might call a "bachelors club". We rented a house, furnished it as cheaply as possible, hired a housekeeper, and proceeded to live like kings. It soon developed that our cost of living hadn't decreased materially and our grocery bills were pretty high. The climax came when one of our cheif members, a Mr Alaxander, put on a disappearing act. We never did locate him, nor did we have any idea why he disapperared. That was the end of the "bachelors club" and Elmer and I assumed responsibility for the indebtedness on the furnature. Eventually, Elmer got married at the age of twenty-one and set up housekeeping with that furnature.

I think it was in the summer of 1888 or 1889 that Elmer and I were awakened by a fire alarm and found it was in the Santa Fe general office. We hastened to the scene. What happened was that spontaneous combustion was started in the attic among a lot of tissue records. I don't think it ever reached any of the lower floors, but an effort was made to empty the building which resulted in a lot of unnecessary damage. The result was that we had to move into terperary quarters all over town.

As a job benifit we were granted a two week vacation once a year with pay. We also received free railroad transportation to anywhere on our lines. This enabled me to spend my vacation time visiting home folks back in Illinois. On one of these occasions and without any conscience effort on my part, I found myself engaged to Eva Miley. It is true that several years before I was quite crazy about her, but I was in no position to marry and eventually succeeded in cancelling the engagement. She later married a local merchant in Lanark, named R Landtrk, and we continued to be good friends.

MY FRIEND JOSLIN

Among my Topeka friends was Herb Joslin. His parents were down east Yankees - the kind who continued to practice the tradition of having baked beans for Sunday breakfast. Herb was a tall and rather solumn looking man. But he had a sense of humor which would have made him a star performer on the radio, had there been radio in those days. He had a way of saying simple things which kept his listeners in stiches for hours at a time. Indeed, he was always a welcome addition to any crowd.

Herb was an artist in feeling, but a painter by trade -- actually a sign painter. With weak lungs, he found it advisable to spend his winters in El Paso.Once he returned from nearby Mexico with a coffee-wood cane on which was carved the Mexican Coat-of-Arms -- an eagle standing on a cactus and holding a rattlesnakle in its bill. Years afterward, because I admired it, he presented it to me and I still have it.

WE SEE AND HEAR BILL NYE

It was not suprising that when Bill Nye and James Whitcomb Riley, both nationally known humorist,  were billed for an evening's entertainment at the local opera house, Herb and I were there. We had seats in the front row of the balcony. Unfortunately Riley had gotten drunk after a Kansas City appearance and was unable to perform. I had read about Bill Nye from the time that he was editor of the Laramie Boomerang and was very familiar with his brand of humor.

When the curtain wwent up there were just two people on the stage. Nye and George R. Peck, gereral council for the Atchison, Topeka and Santa Fe railroad and a prominant Kansas politician. Peck introduced Nye and in a way that proved that the lawyer was no slouch as a humorist. He extalled Nye's wisdom in extravagant terms, winding up with the statement that our guest had agreed not to tell all he knew ,but would leave something for the fall campaign. The introduction brought the house down and the audiance was prepared to enjoy a pleasant evening.

When Bill came forward to acknowledge the introduction we saw a tall rather solemn looking man, attired in a black Prince Albert coat, the tails of which reached to his knees and hung from his shoulders "like a sack on a beanpole" as the saying goes. He began in a slow, halting drawl by saying:

"Ladies and gentlemen, when I came to Topeka I looked around to find someone to introduce me. I finally found Mr. George Peck, the man who stands between the people of Kansas and popular justice as it were and he said he'd introduce me so I'd stay introduced. And I guess he just did."

With this as a starter it proved to be an evening of laughter. Herb didn't laugh much - he never did - but when he saw the point of the joke, which was generally long before anyone else, he would explode with an undescribable grunt that was more effective than a hearty laugh. The fact that the event just described remains so clear in my head indicates the kind of impression it left with me.

TOPEKA GET ELECTRIC STREETCARS

Topeka at the time had a population of some 40,000 people and was spread over considerable territory. It had a short railway of sorts but with the development of electric power Topeka became one of the first cities in the country to apply electricity to it. It seems strange to see a streetcar go up or down a hill without any apparent means of propulsion!

I JOIN THE KNIGHTS OF THE GOLDEN EAGLE

I have always been a "Joiner". I had belonged to the Patriotic Order Sons of America, The Odd Fellows Knights of  Pythias and while in Topeka I joined the
Knights of the Golden Eagle
. I held several official positions in the Knights which involved wearing a cocked hat with plume,baldric and sword. I also joined a lacrosse club with a number of  fellow employees who were originally from Canada. I enjoyed playing this sport until I was forced to quit after nearly breaking my nose.
I KNEW HIM WHEN

Dances and parties were frequent and the Santa Fe employees furnished a large share of the participants. At these affairs I frequently had occasion to meet a young reeporter for one of the Topeka newspapers. Everyone seemed to know and respect him. His name was
Arthur Capper
. It seems but only a few years before he was editor of the North Topeka Mail and Breeze. There followed a string of other papers including The Daily Capital and an extensive publishing business. Being a newspaperman Capper could hardly escape being in politics. So those of us who "knew him when" were glad to learn first of his election as Governor and later as US Senator from Kansas. Both of these positions he filled with honor and distinction.
I LEARN TO PLAY WHIST

( more to come )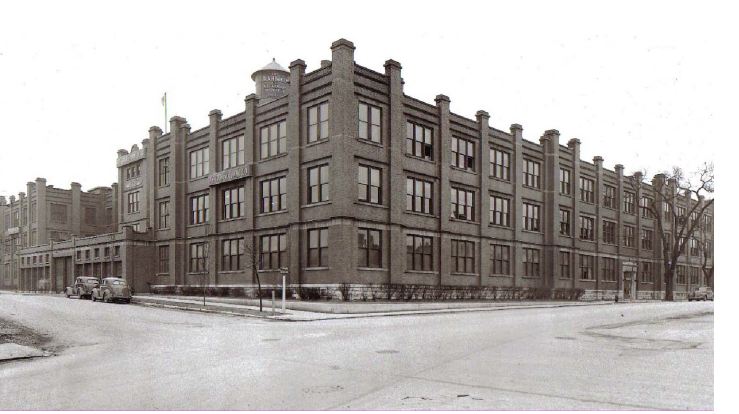 The Gerlach-Barklow Company - Joliet, Illinois